Pondering the impact on teaching, students and the education landscape
I'm writing to you from the innocence of 2018. I hope you're ok. Hours ago, we learned that Theresa May will face a vote of no confidence in her leadership of the Conservative Party – and, ultimately, the UK. This is happening while Brexit looms, with no sign of a deal being agreed. So – in keeping with the political climate of the last three years – I have no idea what political landscape the UK is facing as you're reading this, perhaps just a few weeks from now.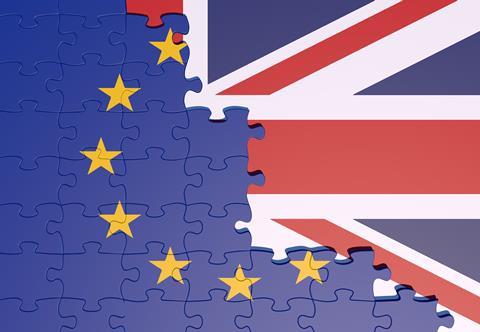 But we can be fairly confident of one thing: the UK will leave the EU in 2019. As that outcome gets closer, perhaps you, like me, find yourself thinking more and more about the ways it will affect your life, your friends and family, your work.
Of course, Brexit will have a massive impact on every part of life in the UK – as well as an, as yet undefined, impact on Ireland. Education isn't exempt from the gravity of Brexit. How we teach students in the future will be shaped by the decisions being made by our representatives now.
From the point of view of the wider profession, limits to the freedom of movement of people will have significant implications for the recruitment of teachers. In 2015–16, QTS awards made to teachers from the European Economic Area rose 10% to 4795 in England and Wales alone. This rising figure stands in contrast to the trend in training home-grown teachers, where targets haven't been met for years.
But, as bleak as Brexit might be for the recruitment crisis in schools, its biggest impact to students' learning will come from its effect on the UK's economy. Almost all forecasts indicate that the UK's economic outlook is much worse following Brexit. Against an otherwise projected growth in the economy of 2.1% per annum, HM Treasury predicts a long-term contraction of –3.8 to –7.5% per annum up to 2030.
To put that into perspective, during the 2008–09 crash, the UK's economy shrunk by 5.2%. That recession sparked a decade of austerity: deep cuts to public services that sees schools today facing the toughest financial decisions and a massively narrowed student experience. Those same austerity measures hit the poorest members of society the hardest, with inequality, relative poverty rates and persistent child poverty rates all rising over the last ten years.
Similarly, research from the National Institute of Economic and Social Research (NIESR) suggests the economic weight of Brexit will be felt most heavily by low-income households.
Brexit's biggest impact to students' learning will come from its effect on the UK's economy
Few topics in education research have been studied more widely than the effect of socio-economic status on learning. According to a 2017 report from the Education Endowment Foundation (EEF), there is a consistent link between students' socio-economic status and their attainment and participation in science learning at school. Their analysis shows that pupils from disadvantaged backgrounds make poor progress in science at every stage of their school career: 'Even when we took account of, and controlled for, their earlier difficulties, disadvantaged pupils still made less progress than other pupils. The gaps grow particularly strongly between ages five and seven and 11–16, which coincide with particularly significant times in cognitive development.'
The Organisation for Economic Cooperation and Development's 2018 Equity in education report noted that the mean science score in PISA 2015 for disadvantaged pupils in the UK was 84 points lower than for advantaged students. That gap represents almost three years of learning.
A definitive causal link between socio-economic status and attainment has yet to be identified, but the correlation is so strong the world over that it's unlikely that link doesn't exist.
In this magazine, we do our best to inspire teachers of chemistry with fresh ideas, new perspectives and evidence-based support. But those things aren't our end goal, just as they aren't yours. The goal is, ultimately, to improve students' learning. We can only have a small effect – we're all at the mercy of large-scale socio-economic changes. And it seems that on that larger scale, students' capacity for learning is about to take a big hit.