Endpoint: Keith Taber has the last word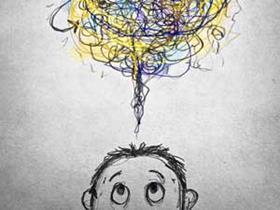 Earlier this year the Government announced that 'over time' all teachers in the UK will be expected to gain the new masters qualification in teaching and learning. With this comes the expectation that teachers will 'understand how the boundaries of knowledge are advanced through research'.1 The focus on research will be welcomed as a way of raising the professional status of teachers.
Teacher professionalism
Over the past 20 years teaching in the UK has been based upon a 'weak' model of teacher professionalism, where teachers have been told exactly what to teach, what order to teach the topics, and even what structure individual lessons might take.2 Any notion of research-based practice in official guidance has been limited to give a brief vignette of a school adopting the recommended approach. This is nonsense.
The diversity of schools, classes and pupils makes it impossible for teaching to be considered just the intelligent application of such guidelines. Teachers need to follow a 'strong' model of professionalism where they do research in their own classrooms to find out what works best. So, usefully, the expectations on those working for masters-level qualifications are aligned with this 'strong' notion: ie 'they will be able to deal with complex issues both systematically and creatively, and they will show originality in tackling and solving problems'.1
The starting point for the professional teacher may be an existing study. Teachers could ask: 'can I apply that idea to improve the learning of my pupils?'. However, an important assumption that underpins such 'action-research' is that it remains an empirical question whether what has been found important or useful in one context can be shown to be applicable in a new educational setting.3 Teachers know that we only find out what works by trying it ourselves. If something works well when we first test it, then we try it in other lessons, with other classes, and perhaps consider adopting it more formally within departmental policies.
Test, test, test...
There should clearly be a much greater onus on testing out ideas before they become official national policies. The English National Curriculum (NC) was certainly much discussed before it was introduced, and was modified in the light of consultations and other representations. Yet the NC was not 'tried out' in any meaningful sense to see if it 'worked'. Rather, teachers and students suffered the imposition of a curriculum that seemed a good idea, and teaching and learning suffered for nearly two decades.
Recent curriculum revisions have also been subject to discussion, and indeed the influential 'Beyond 2000' report was informed by research and scholarship.4 Yet there has been no attempt to undertake a formal programme of research before placing new legal requirements on schools. The 21st century science pilot offered scope for considerable research into the application of new thinking, but again, the national changes were adopted before the research findings became available.
Lessons and opportunities
The changes to the lower secondary curriculum offer an opportunity for a more flexible programme of study that could be responsible to local school conditions. However, it is only with the subsequent abandonment of the national tests at 14 that teachers will feel that they can genuinely explore innovative ways of meeting the needs of their pupils. At the moment we await a decision on the form of teacher assessment that will replace these tests.
The Government should take care here not to repeat the mistake of the teacher assessed practical work at GCSE, which quickly led to sterile and unimaginative experiences for pupils based on an impoverished model of scientific inquiry.5 Although the original principle was sound, without proper field testing the ongoing shifts in practice, examination board moderation, and the pressures of examination outcomes, were not foreseen.
The new masters in teaching and learning is an opportunity for the Government to show teachers that it is serious about making teaching a research-led profession. The new model for teacher assessment should be tried first on a small-scale, then modified as a result of initial experiences, and then tested in diverse school contexts - before national implementation. Otherwise we will continue to be stifled by a Government approach which introduces something on a hunch; finds a couple of cases where it seems to work to use as exemplars; ignores widespread criticisms for years; and then decides to ditch the system for some other untested approach. In other words, business as usual.
Dr Keith S. Taber is a senior lecturer in the faculty of education at the University of Cambridge, 184 Hills Road, Cambridge CB2 8PQ.
References
QAA, The framework for higher education qualifications in England, Wales and Northern Ireland. London: Quality Assurance Agency for Higher Education, 2001.
K. S. Taber, Classroom-based research and evidence-based practice: a guide for teachers. London: SAGE, 2007.
K. S. Taber, J. Turkish Sci. Educ., 2008, 5 (1), 2.