Education in Chemistry welcomes Karen Ogilvie as its new editor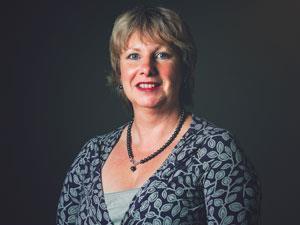 As I take up the reins at Education in Chemistry (EiC) I expect there will be many exciting challenges ahead in delivering quality chemistry education for our students and in providing you with quality resources to support your teaching.
HE funding and quality
The debate surrounding higher education and tuition fees continues unabated as universities rush to declare the level of fees they plan to charge from 2012. What impact will this have on our educational institutions, their students, staff and the quality of teaching provided? There are fears that this will cause even more funding problems both for the government and for universities.
On page 96 of this issue, David Read, who I would like to welcome as the new chair of the EiC Editorial Board, presents some of the options which could be considered to create a balance for teaching in universities.
HE funding in Scotland
In December 2010, education secretary Michael Russell MSP presented the green paper Building a Smarter Future to the Scottish Parliament.
The green paper sets out a range of options for the future of Scotland's universities, including funding solutions which maintain the tradition of the state being the primary provider by maximising income to higher education.
During the presentation, Russell said that 'Scottish higher education must maximise its role in the country's future success, use its current resources more effectively and ensure it remains nationally and internationally competitive.'
The Scottish Government asked for responses to the paper and invited interested parties to a series of events, giving them the opportunity to discuss the issues presented.
During this period of consultation, the Royal Society of Chemistry prepared a response to the Scottish Government and in its summary said, 'The RSC believes that the guiding principles as expressed in the green paper are an appropriate basis on which to build the future of Higher Education in Scotland. However, the RSC notes that one principle that is missing is ensuring that a learner is equipped to address societal issues. In addition, the intention to aim for a 'well-led' sector is admirable, however the RSC is concerned about how this will be achieved.'
Practical experiments in school science
Following the Association of Science Education's (ASE) launch of its Outdoor Science report (Education in Chemistry, March 2011, p35), the House of Commons Science and Technology Committee have announced an inquiry into practical experiments in school science lessons and field trips. The Committee has noted press reports that practical experiments in schools may be in decline.
Submissions are encouraged from those with an interest - particularly students aged 11-18, their teachers and recent science graduates. The committee has suggested a range of questions as a focus for submissions. These are available from the RSC website along with full guidelines. The deadline for responses is 11 May 2011.
In response to this announcement, Jim Iley, the RSC's director of science and education said 'Chemistry is, fundamentally, a practical subject. The learning of chemistry should be based on investigation and observation, which means that practical work should be central to developing pupils' understanding of scientific ideas. The RSC is passionate about practical activities that deliver, rather than simply support, learning and would urge an appropriate balance between safety in the classroom and exciting and stimulating chemistry lessons.'
Annette Smith, ASE chief executive commented 'The ASE very much welcomes the House of Commons Select Committee's investigation into practical science. In order to give an up to date response directly from teachers, we are conducting a survey of our members in order to gather their views which will then feed in to our response. Our work over many years convinces us of the importance of practical work in helping to develop the understanding of scientific concepts and we feel that it is essential to all learners of science.'
More changes at EiC
Over the coming months, more changes are planned for Education in Chemistry and your opinion really does matter. The EiC team needs to know what you want from the magazine, to ensure that you receive a relevant, interesting and useful resource to support your teaching and students. Please go online to the EiC survey.
From the feedback we have received since the last issue, it is clear that you have noticed a change in the paper we use. This does not reflect the quality of the content in any way but comes from the RSC's decision to use recycled paper. We have reviewed this and changed the type of recycled paper we print on.
Some of you have requested an email alert to alert you to new issues and content on our website. We have set the wheels in motion to produce this and will keep you informed of progress. In the meantime, please sign up to our Twitter (@RSC_EiC) or Facebook feeds to receive regular updates.
Finally, I would like to thank my colleagues Laura and David for working so hard to maintain the quality of EiC during the interregnum period. I would also like to thank the EiC Editorial board for their kind welcome and support.
Related Links