Wendy Pitt has the last word
In Short
"With much common content in IGCSE and GCSE specifications, it should prove relatively easy to switch from one to the other..."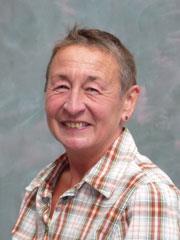 The last dozen or so years have seen an ever-increasing rate of change in our UK education system, not least of all at Key Stage 4 level. Accompanying the multitude of innovations has been an unrelenting pressure on all involved, including the students, teachers and teaching establishments. When it seems like we have only just assimilated one set of changes, along comes the next.
Controversy
As science teachers we almost silently embraced the socio-scientific issues thrust upon us without much of an outcry. It is difficult to argue against the idea that we should be educating our students to take their place in society, but I am one amongst many that would delight in the removal of global warming and the like from the assessment of any chemistry course that I teach.
Controlled Assessment Units (CAU) were introduced into sciences to replace GCSE coursework and possibly eliminate the problems of plagiarism. Should such written examination papers - seen by the teacher before the students sit them - be done during the course at whatever time or place deemed most appropriate by each individual teacher and not in examination rooms at the same time by all across the country? Is this fair? In addition, there is the feeling that CAUs are significantly eroding the time available to teach and educate properly.
However, a relatively recent set of changes may offer a chance to relieve some of the pressures for at least a number of those involved.
IGCSE restrictions lifted
Last June the government removed the restrictions that stopped state schools offering IGCSE qualifications in key subjects and announced its intention to include IGCSE results in school performance tables.1 From September 2010, state schools were released from their obligations to the National Curriculum. Until then IGCSEs - qualifications widely respected and recognised by universities and employers - in English, mathematics, science and ICT, could only be offered by independent schools.
It is no coincidence that a significant number of schools (over 200, according to Cambridge International Examinations2) expressed an interest in following an IGCSE science course.
Back to traditions?
IGCSE courses do not contain a compulsory CAU element, but usually consist of terminal written examination papers with a more traditional flavour than seen in the current GCSE modules. However, it should be noted that there are currently proposals by Ofqual, initiated by the government, to make all GCSEs taken after summer 2013 linear in structure.3
Some IGCSE courses have been accredited by Ofqual for a significant amount of time and others are in the final stages of the process (AQA are calling their new IGCSE-equivalent courses Certificates in Science).
Amongst the IGCSEs there is much choice with the triple award (separate sciences), single award and double award science qualifications (to use their commonly accepted names). For some specifications the full grade range (A* to G) will be offered on one set of papers whilst other specifications are offering separate foundation and higher tiered papers.
With much of the content of IGCSE and GCSE specifications common to both, it should prove relatively easy to switch from one to another without huge expense for new resources.
What is your choice?
So, with such a wide range of alternatives now available, what will you opt to teach? Will your choice be, for the most part, influenced by the method of assessment? Will you be arguing against content- versus skills-based teaching and learning, or that both can be employed regardless of the method of assessment?
With a move away from modular examinations, will the opportunity to ditch CAUs and to teach How Science Really Works prove too tempting for most? The challenge to the teacher is to ensure a good balance between the focus on knowledge, understanding and application of skills.
The concertina of choice in education has expanded once more, but for how long? Will we see it contract again as we did when CSE and O-Levels were merged to become GCSE? Time will tell. But for now, educators can grasp the opportunity to explore alternative GCSE courses that until now have been the privilege of the independent sector.
What do you think?
What are your views on this topic? Discuss this article on Talk Chemistry, or let us know by email, Twitter or on our Facebook page.
Wendy Pitt is head of chemistry at King's School, Ely
Related Links
Discuss this article on Talk Chemistry
View this article on Talk Chemistry and add your thoughts (login required - registration is free)
Follow us on Twitter @RSC_EiC
Become a fan of Education in Chemistry on our Facebook page
Join the Education in Chemistry group on LinkedIn
Contact and Further Information
EiC Editorial Office
Royal Society of Chemistry, Thomas Graham House, Science Park, Milton Rd, Cambridge CB4 0WF
Tel: +44 (0)1223 420066
Email: EiC Editorial Office