Raising awareness of teaching and learning opportunities all around us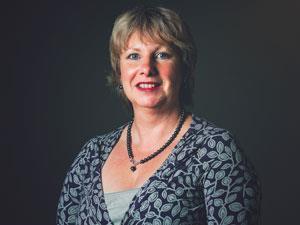 In a departure from our norm, I have chosen to round off the year with a themed issue, focusing on how to engage all of our educators and students in teaching and learning and highlight the value of education research.
Picking up from the May issue, John Holman explained the need to professionalise teaching. In this issue, David Read asks if education research is important and calls for all, from policymakers to classroom teachers, to engage with it more to enrich teaching practice. If we can do this and engage students in chemistry and other STEM subjects, which is so important for realising a sustainable future, we will be on to a winner.
The slight snag here is that so many, particularly in the higher echelons of science academia, industry and policymaking, don't see the value of supporting this type of research compared to the science research that contributes to REF brownie points in our universities. This may be because chemistry education research (CER) is a bit of a strange hybrid between pure science and that spooky discipline of social science, which many scientists run away from. The thing is, education is a 'people thing' and people aren't by nature easy to measure or predict. We need some other tools to evaluate what works and what doesn't so we can apply it to our practice and improve the overall quality of teaching and learning. Like hardcore science research, this needs financial and practical support and the ability to attach value to it. I look forward to hearing the outcomes of forthcoming Teaching Excellence Framework (TEF) green paper, which I hope will ultimately help to raise the profile of CER.
In this issue, we look at the diversity and reach of teaching and learning opportunities, across several different settings.
Learning to contextualise
In Education research news, David Read has found two interesting papers to share. They go back to our old friend 'misconceptions'. The first considers what can happen when students use rote-memorising strategies when learning about organic reaction mechanisms, rather than being able to apply a deep understanding of the process. We also see how applying prior knowledge in new contexts can help tackle misconceptions surrounding a topic.
This message is reflected in Putting chemistry in context. Michael Seery considers how we can facilitate a shift away from rote learning – to a context-based 'how we do it/making it understandable' approach. Michael shows how a research model that can be applied in the classroom can increase engagement and motivation to learn. Paul Yates (LINK) provides more examples when he explains how to solve simultaneous equations in the context of chemistry calculations.
In a completely different environment, Ruth Jarman gives us an insight into how we can raise pupils' awareness of the science all around us by ensuring that new teachers can engage younger students in informal learning opportunities.
In Primary discoveries, David and Tina Overton explore how both chemistry undergraduates and student primary teachers can benefit from collaboration and shared expertise when delivering lessons in primary schools.
And finally, how many of us have had fun learning with chemistry sets? Philip Ball shows how they have evolved with trends over time.
Best wishes,
Karen J Ogilvie, editor