Emily Howe knows an effective department is important for great teaching, but what does that mean in practice? Can you help?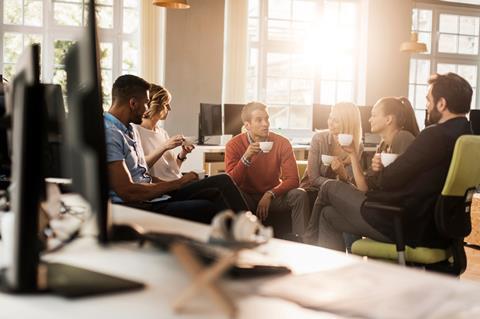 The school department you work in has a huge impact on your teaching, but also on your longer term development and job satisfaction. Issues like workload pressures and a national focus around data and reporting are hard to change and have an influence on how a department is structured. However, there may be small changes staff can make that will have a big impact on their department. But what exactly should a department strive towards?
A culture of communication
I think each member of a department should feel supported and valued, should be able to share ideas with their colleagues and learn from them. David Weston and Bridget Clay write about the importance of a department culture for encouraging professional development in their book, Unleashing great teaching. They argue communication between all members of staff is key for developing this culture. Teachers should be encouraged to try new things in the classroom, and share how it has gone with their colleagues, even if it hasn't worked. In the end, open communication can foster a culture where teachers feel more supported and develop themselves professionally.
A culture of communication can also have an impact on students. Teachers can use department meetings to plan collaboratively. This helps to make the most of different expertise within one team, and ensures a consistent approach for students. Every school department, and ultimately every school, should be an environment that welcomes open communication.
Communication shouldn't stop at the department office door. Links beyond the department also seem important. These could be within a school, for example between the science and maths department, to share how to teach particular topics. Or links could stretch further afield. Teachers from different schools can share ideas through local Teachmeets. You could learn more about where science could take your students and how to build these ideas into your lessons by reaching out to people in local industry, colleges or universities.
Tell us what you think
We're looking at how our school support service, the Learn Chemistry Partnership, could provide support for your whole department. To help with this, I'd love to hear your thoughts on what an effective department looks like. Is there one thing your department does that has a big impact on your morale and the way you teach? What do you think are the practices that contribute to a science department that supports its colleagues and is effective for its students?
Leave your thoughts in the comments below.