A culture of overwork is harmful to teachers and the profession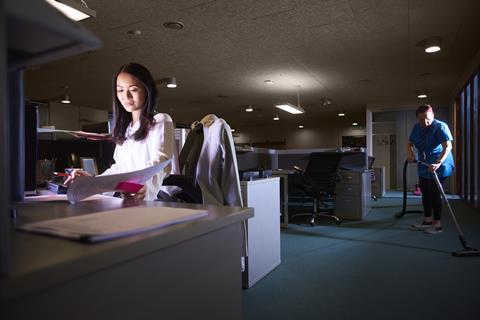 Everyone puts in a little overtime at work now and then – perhaps to meet a deadline or just to get a head start on tomorrow's to-do list. But the chances are you're more familiar with this routine than most workers.
Last year in the UK, over five million people put in on average over seven hours a week of unpaid overtime. Across the whole country over the year, unpaid overtime was worth an average of £6265 per worker – £31 billion in total. These figures were published recently by the Trades Union Congress (TUC) in their annual analysis of unpaid overtime.
Digging deeper, the research shows that 39% of unpaid overtime was done by public sector workers, who account for only 25% of the workforce. But of those extra hours, it's those put in by teachers that are most concerning.
Over half of all teachers and education professionals work unpaid overtime – the highest proportion of any employment sector. And you aren't just chipping in a little extra time here and there. Teachers are working 12.5 hours' overtime each week, on average. That's second only to chief executives. Working long hours is a fact of life in teaching – far more so than in most other professions.
This isn't because teachers are inefficient. It's down to just how much you need to do. You might not love working on evenings and weekends, but when else are you going to get that marking done? There may be small things you can do to focus your time – such as reducing time spent on low impact activities, as recently suggested by Tom Sherrington on his blog. However, ultimately, teacher workload is a huge issue that needs to be addressed at a national level.
Even if we step around the moral failing of a system that underpays its (already poorly paid) workers, we know a long-hours working culture is damaging. There's a huge body of evidence linking overwork to health problems. Stress is unsurprisingly connected with overwork, as are other mental health problems, higher suicide rates, and even lower birth weight in babies whose mothers work overtime. Overtime also puts strain on personal relationships. One study found that 10% of employees who worked between 50 and 60 hours each week reported severe work–family conflicts. The percentage rose to 30% among those who worked more than 60 hours.
And many studies show work performance decreases with increased working hours. Paradoxically, employees who consistently work long hours may get less work done than colleagues keeping to full-time hours. A summary of several studies suggests it's very hard to work productively beyond 50 hours in a week. The TUC research implies teachers are certainly pushing that limit.
Some teachers are finding a solution, a way of getting all their work done within full-time hours and having evenings and weekends to spend with their family and friends. Going part-time and working four days a week is becoming an increasingly popular choice – allowing teachers to catch up with marking and other admin tasks on their 'non-working' day.
This may be a healthy option for those who can afford the pay cut, but the trend only serves to underline the failings of an education system that undervalues the work of its teachers. Overtime shouldn't be expected, and it certainly shouldn't be unpaid.