Put your chemistry wits to the test with these puzzles from our January 2021 print issue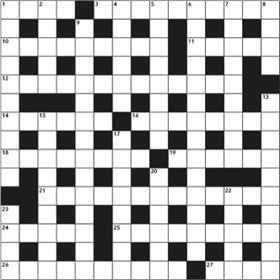 Download this
A chemistry-themed word search, crossword and brainteaser to amuse yourself, your colleagues or your students.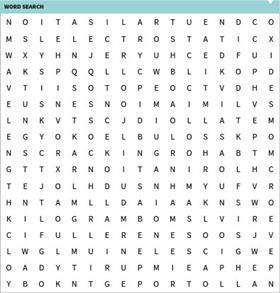 Whether you're recovering from Zoom fatigue or simply curling up on the sofa with a mince pie, delight and challenge your chemistry brain with these puzzles. Try our quick crossword, tackle a teaching brainteaser or solve the anagrams to complete our word search.
However you choose to participate, you do so at your own risk, purely with the chance of winning your colleagues' and the EiC team's respect. Download printable versions below.
We'd love to see your solid solutions or incomplete reactions, so share them on Twitter with the hashtag #eicpuzzles, making sure to tag @RSC_EiC. We'll publish the answers in the March issue, out from 5 March 2021.