Paul MacLellan talks to the teacher whose chemistry posters went viral and landed him a book deal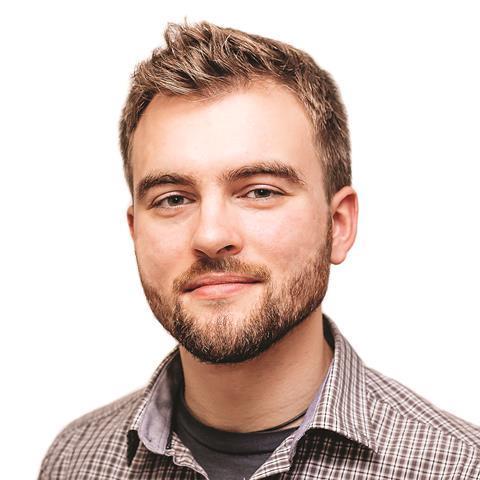 After finishing a degree in chemistry, Andy Brunning didn't know what he wanted to do. Eventually deciding on a career in teaching, he started to make posters about chemistry to brighten up his classroom. A year later, his chemistry infographics (images representing data) have been shared across the internet – he even has a book coming out.
Andy studied chemistry at the University of Bath. 'When I'd finished my degree I still wasn't entirely sure what I wanted to do. At that stage I applied for a few jobs in industry, but didn't really get anywhere with that,' he says.
Finding a path
'As a stop-gap, I ended up working for the student support services at the university.' Andy attended lectures and took notes for other students who, for whatever reason, couldn't take notes for themselves. He also occasionally worked more closely with some of the students.
'While I was doing that, I started to consider teaching and eventually decided to apply for the PGCE (teacher training) course at Bath.'
'At the time I wasn't 100% sure that it was something I would enjoy or not, but I thought I'd give it a go,' Andy explains. 'It turned out be something that I really enjoy doing!'
It's Andy's curiosity for learning new chemistry alongside his students that drives his enthusiasm for teaching. 'That's the part I really enjoy, the fact that I still feel like I'm learning stuff as well as the students I'm teaching.' He adds, 'the challenging part is helping them to understand it when it's something that doesn't click straight away.'
Infographics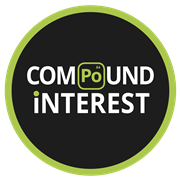 When Andy started at his school in Bournemouth, UK, he inherited an old classroom lab that needed a bit of colour. 'It didn't have anything up on the walls, so I really wanted to get something interesting up there.' His solution, despite having no previous experience in graphic design, was to make a few chemistry-inspired posters of his own. 'Really, the site came as a result of that.'
A few of his friends from his teaching course asked for copies of the posters. Thinking the easiest option would be to make a website where anyone could download them, Andy uploaded his first infographics to the web under the name Compound Interest.
'From there it bloomed, and got a little bit out of control.'
Today the site contains hundreds of infographics about the elements and the chemistry of everyday objects. Andy's infographics have been featured on sites like Lifehacker and the Guardian, and have even made their way onto national television in the US.
The interest in Andy's designs has been so widespread that later this year he'll be publishing The curious chemistry of food and drink, his first book.
Going undercover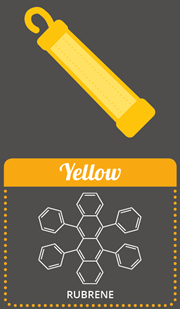 Despite the success of his side-project, Andy's students are mostly unaware of his alter ego. 'A few of them have found the site. I did tell a few of them about it as well, some of the kids who are really interested in chemistry,' he says. 'In particular, if there's something they ask I can say "well, actually, I've done something on that…"'
Andy even plans to sneak a copy of his book into the school library, just to see if anyone finds it.
I asked Andy if, after all the research he's done, he has a favourite molecule. 'In terms of appearance, the glow stick compounds look good,' he says. 'There's one called rubrene, the dye in yellow glow sticks, that has a very nice symmetrical structure.'
'In terms of molecules that are just generally interesting, I find molecules that are poisonous fascinating. But I haven't done many graphics on them, yet.'
Andy keeps a list of ideas for new infographic designs to hand so that he can jot down ideas whenever he thinks of them. Sometimes the difficult part is finding information on the chemistry. 'I'm still working really hard on finding some papers about wet dog smell. It seems nobody has done a research paper on that.'
Pathway to success
Dec 2013–present, Compound Interest website
2013–present, Chemistry teacher at Bournemouth School, UK
2012–2013, PGCE in teaching chemistry, University of Bath, UK
2007–2011, BSc in chemistry, University of Bath, UK
2007, A-levels in chemistry, physics and English
This article was originally published in The Mole