Strengthen students' understanding of concepts with writing tasks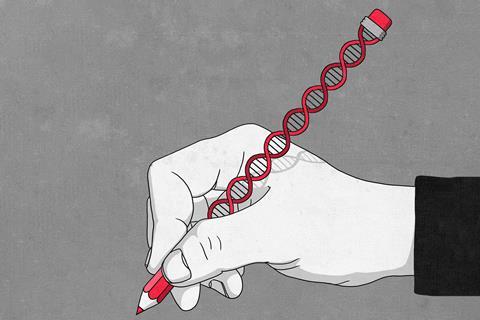 A recent study by the University of Michigan investigated whether written assignments with real-world context and peer interaction improved students' motivation to learn the content. The team behind the study has previously shown that writing-to-learn (WTL) assignments support conceptual learning and disciplinary thinking. Other research has demonstrated that real-world relevance and social interaction enhance students' motivation to learn.
Students' feelings, attitudes, beliefs and motivation towards a given task – collectively known as student affect – have long been acknowledged as an important factor in learning. Student motivation becomes particularly important when they are faced with challenging topics. The researchers built on these findings to explore relevant, social WTL assignments.
The university students who took part in the study were completing an organic chemistry course, many of them taking biological or medical majors. Each WTL assignment had three stages. First, students completed a draft for review by three peers, who each provided feedback. Students were then able to revise their assignment before final submission. The researchers encouraged students to engage with peers who had previously completed the task for support and feedback.
The WTL tasks incorporated real-world contexts. The exercises included designing an analogue of thalidomide that would not undergo racemisation in the body, and developing a more effective synthesis of the drug Ivermectin in the role of technician for Médecins Sans Frontières.
Positive outcomes
The research team interviewed 10 students via Zoom about their views on the impact of the exercises on their learning. They also used a survey to confirm that findings from the interviews were applicable to the cohort.
Most interviewees were positive about the authentic contexts. They said the contexts identified the relevance of the organic chemistry content, and how it related to their personal interests or aspirational goals. One student noted that they now appreciated organic chemistry's place in medicine and that it was not pointless to them.
Students also observed that explaining concepts to others made them think about them in simple terms, and that the concepts were easier to retain and understand. The investigators suggest that writing about target concepts does help strengthen students' understanding of them.
Interestingly, several students reported that they disliked the WTL assignments at first because they disliked writing. The researchers suggest this was due to a lack of experience of writing in STEM subjects. However, the data indicated that most students' views shifted as they gained experience of the assignments. The students seem to have developed an appreciation of the importance of writing in a scientific context. Overall, the findings showed that students had a positive attitude towards the assignments and that the nature of the tasks motivated them.
Teaching tips
Use the appendices of this study to develop similar assignments appropriate for school levels. These assignments may be particularly useful in preparing students for longer-answer exam questions.
Organic chemistry lends itself to this type of written assessment because explaining concepts helps to cement conceptual understanding.
Tasks could involve explaining a synthetic route or mechanism, or could include explaining the processes that occur in the distillation of crude oil.
Carefully design appropriate contexts to accompany WTL assignments based on these or other concepts.
This study identified that students found the process of writing for others valuable, so it would be useful to include a peer-review process. Students did not want their peers to tell them they had described content incorrectly, so this meant that they put more effort in. Also, reading others' work encouraged students to reflect on their own work and write more clearly.
You could play the role of a peer in the administration of the task, providing feedback on early drafts and answering questions to steer students away from alternate conceptions at early stages.
You could also set similar tasks as group assignments, providing an opportunity for students with stronger writing skills to support peers who lack confidence.
Want to use writing tasks to support your students' chemistry learning and, in doing so, boost confidence? EiC has a fantastic collection of Literacy in science teaching resources for some ideas and inspiration.
Reference
M N Petterson et al, Chem. Educ. Res. Pract., 2021, 23, 189–205 (DOI: 10.1039/d1rp00181g)
References
M N Petterson et al, Chem. Educ. Res. Pract., 2021, 23, 189–205 (DOI: 10.1039/d1rp00181g)