Work to school transition and building evidence into education
The most active discussion on Talk Chemistry this month was started by Marc Dellerba from Yelverton: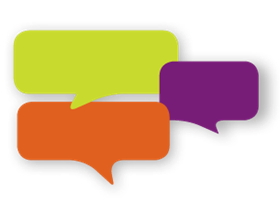 I am interested in teaching chemistry at secondary school level, after many years working in the NHS. I would be very interested to hear from people who have also gone into teaching after having a career elsewhere. How have other people found the transition? Any views on PGCE or teach direct? How have people found working in schools after private/public work?
Julian Dance was first to respond:
I entered the teaching profession through the graduate teacher programme (GTP) route in 2009 after a career working for BT. I decided to make the change to engage in something where I felt fulfilled and that I was making a contribution for the real benefit of others. I can seriously recommend teaching, although make sure you get yourself into a local secondary school and spend a day or two there before making the jump! Most head teachers will be more than willing to let you have a look around and perhaps spend some time with the science department.
I mentor and support trainee teachers and help them through their training and NQT years. My advice would be to research each route in depth - the direct route is great but it makes immense demands on time and you will find yourself spending many evenings a week preparing, researching and planning! PGCE provides a lot of background to teaching theory and ideas and you will find the placements in schools are demanding and intense!
For my part I teach chemistry and physics and I can honestly say I wish I'd started teaching many years before, I love it and am passionate about helping children learn about science and the world we live in. However, in my role supporting new teachers, I have seen a few have a change of mind halfway through and quit really before they have had a chance to get fully immersed!
I have found some of the paperwork and admin in schools frustrating, but again, it's what you make of it and how you deal with it. The look on pupils' faces when 'something falls into place' in their minds is priceless and well worth all the effort. This week I've had the 'ooohh, this reaction is the same colour as double yellow lines - I wonder whether there is a connection?' when we were investigating insoluble salts! Apparently her Dad wouldn't like 'that colour'. I can't imagine why!
Margaret Ritchie (the RSC's regional coordinator for Scotland and former industrial scientist and teacher) passed on her experience:
I would suggest that having experience in the world outside a classroom can be very beneficial to both pupils and other school based staff, not just those in science. As with many areas of work, people skills are important and being able to work with others regardless of your subject area is very important. There are stresses in most areas of life and with many jobs. Balancing pressures and stresses is unique to each person.
If you wish to contribute and support and inspire others then teaching is a career that can provide you with that opportunity. You can also develop ideas and curricular materials and gain the most wonderful satisfaction seeing pupils develop and progress.
Several others have added their own views and experiences.
Top tweets
'Building evidence into education', a report by Ben Goldacre, is the subject of the article on p8, 'Right medicine for education research?' by Keith S Taber. When published online, it initiated an interesting discussion between Ben (@bengoldacre) and Keith (@DrKeithSTaber) on Twitter: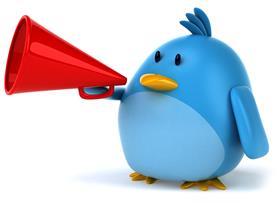 Ben Goldacre: Hello people on #eltchat I hope you might like this that I wrote for DfE
Keith S Taber: Some good points in the report, but your caveats about random trials may be ignored: see comments at [article on p8 of this issue]
Ben Goldacre: Amazing, you open with 'heeey what's the fuss, we're already doing this...' Way to go, Keith! Why catch a wave, eh.
Keith S Taber: Come on: did you honestly think any of that was new, and had not been part of the professional/academic discourse for years?
Ben Goldacre: But if you really don't think it's helpful for someone to say something supportive from outside, then so be it!
Keith S Taber: As I wrote - it is welcome: but it could have been even more so if the DfE had thought to brief you. They should know.
Ben Goldacre: They should know that everything's fine and outsiders aren't welcome on your land?
Keith S Taber: I think they could have helped you increase the potential impact of your arguments by briefing you on these matters.
Ben Goldacre: Sure. So ITT and CPD both cover research methods well, no need to draw attention to that or address it, in your view?
Ben Goldacre: While you think about that, my next question is: do you think we have good research networks in education, engaging teachers?
What do you think? Are there good research networks in education? As a teacher, how are you engaged with them? Let us know.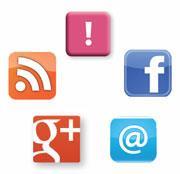 Responses
Last issue's editorial,'Teacher fellows - why we need them', encouraged Kristy Turner (@doc_kristy) to respond:
Teaching fellows are going to become even more valuable, often the most available members of staff to undergrads
Also featured in last issue, praise flooded in for Declan Fleming's luminol fountain demonstration in 'Exhibition Chemistry'. Adrian Rowley (@teacherchemist) said: Love your luminol fountain video. Just tweeted it on school Snap! I love it too. Well done Sir! science account @BHSSciencegeeks
The chemists at Knutsford Academy (@chemknuts) agreed: Snap! I love it too. Well done Sir!
It didn't stop there. A user on the social news website Reddit saw fit to convert the video of the demonstration into an animated gif image, with Declan grinning away at the reaction. Comments from other users soon followed, including: That's pure untarnished excitement and awe.