Bologna and Reflection on sunscreens
Reflections on sunscreens
David McGarvey's recent article, Investigating commercial sunscreens, has some excellent ideas for undergraduate experiments.1 In the Salters' Advanced Chemistry course we developed similar (but simpler) experiments for A-level which have been well received.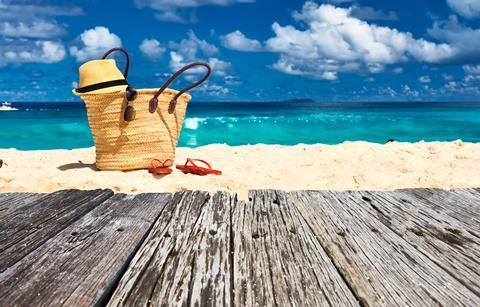 Looking at the ingredient lists for one or two commercial sunscreens, a couple of thoughts occur to me. First I notice PABA (presumably paraminobenzoic acid) is sometimes present. Paraminobenzoic acid is a nice, simple molecule whose structure A-level students can readily understand and which might be included in David's investigation. Secondly, I notice reflectants, such as titanium dioxide, also feature in sunscreens, and this suggests a whole new area for practical investigation by chemistry students. Any thoughts, anyone?
John Holman, National Science Learning Centre, York
Chemistry needs bologna solutions
We refer to the article in September's issue, Bologna revisited,2 which asks whether or not it is important for the UK Higher Education system to align with the rest of Europe and adopt the Bologna three-cycle system. A point not noted is the position of chemistry as a discipline relative to other academic disciplines. Chemistry is unusual in training so many postgraduate students. It is therefore far more important for chemistry than for many other disciplines that Bologna leads to satisfactory solutions.
At the moment about 40 per cent of the postgraduates in UK chemistry departments come from other EU countries. The percentage has been steadily rising and this trend seems certain to continue. Many chemists from mainland Europe, trained in the UK, choose to work in the UK, which provides enrichment of the UK's trained workforce. Students choose to come to the UK because, in part, they believe that standards are high, there are good opportunities and they want to improve their English. However now that it is possible to study in English in other EU countries, less students will come to the UK for language reasons alone.
The impact of alignment versus non-alignment with the Bologna system would first be substantially felt at the masters level. Non-alignment will lead to far fewer students from outside the UK studying for a Euromasters degree here in the UK. The knock-on effects are likely to be a reduction in those studying for a PhD in the UK and then a diminution of employment of UK chemists in the UK relative to present levels.
There is little disagreement that a five-year Euromasters programme will deliver graduates with a better scientific training relative to those on a four-year programme. Many UK academics have case histories of competent students who have failed in their search for work, or for studentships, because of a distrust outside the UK of their qualifications. With uniformity in Continental Europe of five-year programmes it is naïve to believe that UK-trained four-year chemistry graduates will not be at a disadvantage.
Chemistry in the UK will only remain healthy in the future if it attracts the best students from not only the UK but also from outside. The current discussions on the UK's place in the European Higher Education Area must lead to a solution which encourages good students to come from these countries in Europe and allow good UK students to move to Continental Europe.
John Mellor and John Dyke, Southampton University
UK chemists agree on bologna
In September representatives from a wide spectrum of 15 chemistry departments in the UK came together, in London, to discuss whether or not there is a need to change our courses to address the Bologna requirements and what would be the best educational model for chemistry if we agreed there was a need to change.2 There was acknowledgement that the Royal Society of Chemistry (RSC) had taken a lead in exploring this route, and that the chemistry community should continue to explore the possibilities of a Bologna- style education in the UK with a degree of urgency.
Other conclusions of this meeting were:
the status quo (ie the 3+1+3½ year structure of UK Higher Education) is untenable, but the extent to which we need to change our courses to align with the rest of Europe and what model we adopt is debatable;
any recommendations should be fed to the working group responsible for the Bologna strand of the RSC-led initiative, Chemistry for our future (CFOF), which will continue to collect evidence from the different institutions about their views on alternative options to the 3+2+3 HE structure. This will ensure that the chemistry community develops a coherent view on Bologna to take to the Heads of Chemistry UK (HCUK) meeting later this month;
there is a need for the RSC to seek the views of other professional bodies and of employers of chemical scientists, as well as the views of other scientists and engineers, on the Bologna Process and feed these to the CFOF working group on Bologna;
any changes to university chemistry courses must take on board the changes occurring at GCSE and at A-level;
the RSC should discuss with the Engineering and Physical Sciences Research Council the possibility of funding part of the masters programme since this is essentially preparation for a research-based career.
Dave Garner, University of Nottingham
References
Educ. Chem., 2007, 44 (4), 116
Educ. Chem., 2007,44 (5), 130