Learn Chemistry, the RSC's online platform for chemistry teaching and learning resources, has been shortlisted for an Education Resources Award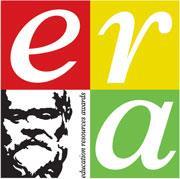 The Learn Chemistry website has been shortlisted in the 'Secondary resource or equipment - including ICT' category, along with products from publishers such as Collins Education and SAM Learning.
The awards are now in their 15th year and aim to encourage improved resources and standards throughout the education sector. The results will be announced at the Education Show on 15 March.
Duncan McMillan, RSC Education Resources Programme Manager, said: 'We're delighted to be shortlisted for this award. The RSC is investing in chemistry education, and we want Learn Chemistry to be a global hub for chemistry resources and services.'