Primary and secondary school students from across the UK exhibit their talent for communicating science in the RSC Bill Bryson Prize competition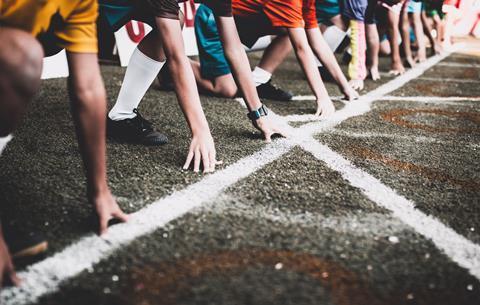 A highly original and colourful book, Science and sport in action, written and illustrated by 13-year old Emily Bullman, a student at Walthamstow Hall School in Sevenoaks, Kent, has won the overall prize in this year's Royal Society of Chemistry (RSC) Bill Bryson science communication competition. Selected in July from over 250 entries, Bullman's book explores the science behind sports such as baseball, surfing, pole vaulting and cycling.
Now in its third year, the competition aims to promote science communication in schools and colleges and students' enthusiasm for science. Entries to this year's competition had to address the theme of science in sport. The entries were judged by a panel comprising author Bill Bryson, RSC president David Garner and editor of Education in Chemistry Kathryn Roberts.
The panel awarded the primary school prize to Kate Marks and Sophie Jarvis, Year 6 students from St Joseph's School in Launceston, Cornwall, for their PowerPoint training guide of exercises for runners, Getting ready for your first marathon. Thomas Parsons from Lyndhurst School in Pocklington, York, was selected for a runner-up prize for his PowerPoint presentation Hector's guide to sports, in which Hector the dog tries to lose weight and get fit by taking part in various sports.
The secondary school and college prize was won by Year 10 student Thomas Williams from St Gregory's Catholic High School in Westbrook, Warrington, for his booklet Drugs in sport: solving the doping problem, which introduces the reader to the technology used to catch today's drug cheats, such as gas chromatography and immunoassays. The judging panel awarded two runners-up prizes in this category to two teams of Year 7 students: a team from Corbridge Middle School in Northumberland for its PowerPoint presentation Scientific sport; and students at Polwhele House Prep School in Truro, Cornwall, who reported their experimental analyses of sports drinks.
The schools of each of the category winners receive £500 while the students in each winning team share £100. Runner-up schools each win £100 and the students receive £10 book tokens. Students and teachers will receive their awards at a presentation event in London in the autumn term.