Ten projects designed to improve students' initial experience of studying chemistry have received funding through theChemistry for Our Future programme
The HE projects represent the Royal Society of Chemistry (RSC)-led initiative's first significant investment into curriculum development at this level. Launched in September 2006 with £3.6m of Higher Education Funding Council for England (HEFCE) cash for a two-year pilot phase, Chemistry for our future aims to ensure a strong and sustainable chemistry presence within HE.
The 10 pilot projects were selected from 27 project proposals by a CFOF group chaired by Professor Pat Bailey of the University of Manchester. Each project aims to develop first-year undergraduate provision so that it supports better students' transition from secondary schools and FE colleges to chemistry courses in tertiary education. The project proposals together address the key areas of maths skills, practical skills, student support schemes and new teaching materials.
Maths and practical skills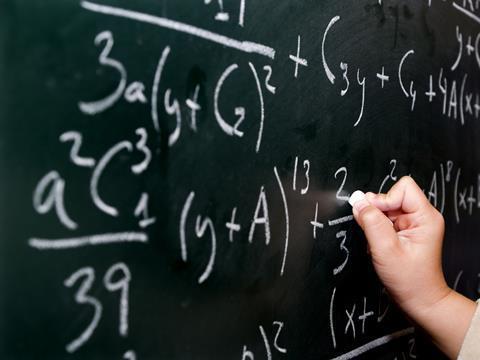 Four projects are looking at ways to address the shortfall in new students' maths and practical skills, problems chemistry departments now often face. Dr Dudley Shallcross and colleagues at Bristol University will review and report on how HEIs teach remedial maths to first-year undergraduates. In September Bristol will pilot a week-long maths workshop aimed at students starting chemistry courses who do not have A-level maths.
This 'primer' course will also act as a testing ground for new software being developed at Bath University. With additional funding from the RSC's Faraday Division's maths initiative, Dr Gareth Price and his colleagues are developing online resources designed to illustrate maths principles in a chemistry context. Based on the successful Mathtutor software produced by the Educational Broadcast Services Trust, these resources will use topics covered in A-level chemistry to first-year HE courses as contexts. Bath students on the Undergraduate Ambassadors Scheme (UAS) will be encouraged to promote the materials in schools.
Professor Garry Procter at the University of Manchester is using CFOF funding to develop an intensive course in practical chemistry. The content of this 'chemical boot-camp' will be informed by a prior review of what practical skills HE chemistry departments intend to teach in first-year courses and the expected abilities of new undergraduates, and by identifying what experiments schools and colleges are unable to provide.
Warwick University's Professor Peter Derrick is using the chemistry department's links with local schools to develop further the Science for the 21st Century Initiative (SCI) run in collaboration with Warwick School. The SCI programme offers post-16 students the opportunity to learn about contemporary science and develop research techniques in chemistry through extended lab-based practical work done in their schools and in the university department.
Student support initiatives
Several of the funded projects focus on schemes designed to support new students in their first-year studies and to involve them more in the department community. A team at Southampton University led by Professor Gill Reid will be developing new online resources that will bridge the knowledge gap between A-level and first-year undergraduate chemistry. In addition, the introduction of two new annual events - a chemistry soiree and a half-day conference on research and enterprise - will aim to involve new entrants in the department community and motivate them about studying chemistry.
Staff at the University of York will be using CFOF funding to transform the department's student chemical society into a support network that will coordinate academic, pastoral and social aspects of the undergraduate course. Run by second- and third-year undergraduates, the network will provide first-year induction events, identify second- and third-year student mentors for new entrants and run a programme of talks on research and careers. Meanwhile at Hull University Dr Philip King is developing activity days for first-year students to improve their team-working skills, build their confidence and willingness to participate, and welcome them to the department.
Other projects are looking to develop new approaches to teaching first-year students by using non-traditional learning materials. Dr Elizabeth Page at Reading University leads a project which aims to offer self-study resources to new students through the university's virtual learning environment and to encourage staff to incorporate non-traditional teaching methods, such as personal response systems (PRS), into their teaching.
On a similar theme a project led by Dr Jim Castello at the University of the West of England is developing online video clips to deliver 'bite-sized' learning objectives in organic chemistry and basic numeracy in chemistry. These will aim to address the knowledge gap of new students starting courses with only GCSE chemistry.
Finally Professor Ray Jones and colleagues at Loughborough University are reviewing the department's first-year, first-semester content and the content of A-level chemistry courses to inform the design of a new first-year teaching model. According to Jones, the proposed Concept chain approach will aim to introduce ideas and concepts in a logical order and mesh with students' previous experiences at A-level in both teaching approach and level.
Outcomes
According to Josephine Tunney, national programme manager for CFOF, 'Reports from these projects will inform the bid for further funding to continue the CFOF project which the RSC will submit to HEFCE in April 2008. If this bid is successful, some of the additional HEFCE funding will be used to develop the projects shown to have had the greatest impact and to fund workshops designed to show other HEIs how to run similar projects'.