The RSC is set to continue to manage several Chemistry for Our Future projects including the teacher fellow scheme and Spectroscopy in a suitcase
July marked the end of Chemistry for our future (CFOF), a three-year pilot programme to support chemistry in HE managed by the Royal Society of Chemistry (RSC) and funded to the tune of £5.35m by the Higher Education Funding Council for England (HEFCE). Now the RSC continues its support for the provision of chemistry in HE as a partner in the new national HE STEM programme hosted by the University of Birmingham. With funding to the tune of £20m from HEFCE and £1m from the Higher Education Funding Council for Wales (HEFCW), the national programme will run for three years and build on the success of CFOF and other similar pilot projects in physics, engineering and mathematics.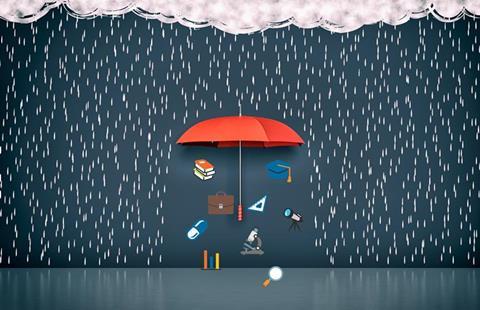 Looking forward
Under the umbrella of the national HE STEM programme the RSC will continue to manage several CFOF projects including the teacher fellow scheme, Spectroscopy in a suitcase (SIAS) and the introduction of context- and problem-based learning in HE chemistry degree programmes. Thanks to funding from AstraZeneca, the teacher fellowship scheme will continue to grow with two new full-time teachers fellows joining the scheme in September. Penny Bagshaw from Reading will be based at the University of Surrey and Roger Nixon will be seconded from Wheatley Park School to the department of chemistry at the University of Oxford. During their one-year secondments the teacher fellows will work with chemists at their host universities to develop projects to improve the school to university transition. The teacher fellowship scheme will remain an integral part of the national HE STEM programme with funding available for a further four fellows over the next two-three years.
In its continuing efforts to develop and promote the SIAS project, the RSC has produced a new SIAS teachers' resource designed to help teachers get the most out of the spectroscopic equipment provided through the project. The resource includes introductory material for each spectroscopic technique (ir, uv-vis and nmr) along with instructions to setup the equipment. Investigations introduce the applications of each technique and include a method, list of materials required and student worksheets with questions. Schools can order the spectroscopy kits online and download the teachers' resource from the SIAS website.
As part of its commitment to maintain the Chemistry: the next generation (C:TNG) outreach project, the RSC will be funding nine regional, full-time coordinators to manage outreach provision across the UK. Eight new activities have also been added to the C:TNG resource pack, which provides teachers with information on how to run tried and tested C:TNG events aimed at students aged 5-18. The new activities cover topics such as green chemistry, forensic science and synthesis and spectroscopy.