The University of Lincoln's first-year undergraduate forensic science programme is freely available to all online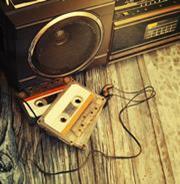 Later this month, the University of Lincoln will make available, on a dedicated website the entire chemistry module from the University's first-year undergraduate forensic science programme. In doing this, Lincoln joins the growing number of universities around the world that is making teaching and learning materials freely available to all under the banner of 'open educational resources' (OER) for use and re-use.
Supported by the Higher Education Academy (HEA) and the Joint Information Systems Committee (JISC), and funded through the Higher Education Funding Council for England (HEFCE), the project was originally dubbed Chemistry FM because, as Joss Winn, technology officer in the University's Centre for Education Research, told Education in Chemistry, 'We wanted to experiment and find out whether we could use the campus-based local radio station, Siren Radio, to promote the publicly available course materials'.
With the help of colleagues at the radio station, Winn and lecturers from the school of natural sciences made five programmes to highlight the relevance of forensic chemistry in everyday life for broadcast during Science Week in March. These 15-minute programmes, which were linked to recent events in the news, such as murder by poisoning and DNA profiling, will be available as podcasts on the website.
On the website, explained Winn, teachers and students, will be able to download all the course material that the Lincoln undergraduates receive - presentations, slides, videos etc. There will be an audio track to accompany the presentations but no videos of the actual lecturers. As the course changes and evolves, the web version will also be updated. 'There is no difference', said Winn, 'between the public and the undergraduate versions of the teaching and learning resources'.
The Lincoln OER, like many others available in this country through the HEA Physical Sciences Centre at the University of Hull, for example, are supported by the Creative Commons Licensing (CCL). This, as Winn explained, allows anyone to use the materials and adapt them, with the proviso that they credit the original 'authors' and do not use the materials for commercial profit.