INEOS, the world's third-largest producer of chemicals, donates £250,000 to the RSC to support the UK Chemistry Olympiad competition for UK sixthform students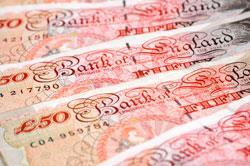 The Royal Society of Chemistry (RSC) has received from INEOS, the world's third-largest producer of chemicals, a donation of £250,000 over the coming five years to help inspire young people to go on to take up careers in science. The RSC will use the money to support its UK-wide annual chemistry competition, which aims to encourage chemistry students to challenge themselves beyond the post-16 curriculum. By choosing to use the unrestricted educational donation from INEOS to support the UK Chemistry Olympiad, the RSC aims to enhance the programme and extend its reach.
The Olympiad competition is made up of a number of rounds, starting in January with round one, which takes place in schools and colleges. Students complete a two-hour written paper, for which they are awarded gold, silver and bronze certificates and the gold award-winning candidates (ca 50) receive prizes. The top 20 students from round one are invited to take part in round two, which is held at Cambridge University in March. The second round challenges students with a written test and a series of practical tasks, which are done in the university's chemistry department laboratories. The four top-performing students and a reserve candidate are selected to represent the UK at the international final, which in 2008 will take place in Budapest, Hungary.
This year, an 'INEOS prize' for the best performing new school or college, will be awarded for the first time. Any state-maintained school or college that has not entered a student in the Chemistry Olympiad for at least the past five years will be eligible. The student that achieves the best mark from an eligible school or college will win £1000 for their institution's chemistry department, to spend on enhanced equipment or materials to promote the teaching of chemistry.
Emma Woodley, assistant education manager schools and colleges at the RSC, told Education in Chemistry, 'This competition is aimed at upper sixth students, but we positively encourage entries from lower sixth students and are keen to recognise emerging talent. Round one questions are designed to challenge students. The questions demonstrate the relevance of chemistry to the world in which we live and require the students to apply their chemical knowledge to problems set in contexts that they might not meet in their normal lessons.' To get a flavour of round one questions, have a look at Go for Gold! in this month's InfoChem supplement.
The closing date for entries is 21 January 2008. For more information about the Chemistry Olympiad competition or to register see the website.
Also of interest
International Chemistry Olympiad
Competition for upper sixth form students