The Royal Society of Chemistry (RSC) publishes The chemistry of climate change, an online resource for secondary school students.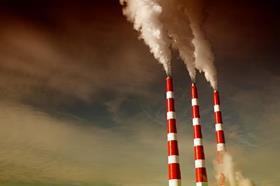 To support the teaching of climate change in schools and colleges the Royal Society of Chemistry (RSC) has launched the online resource The chemistry of climate change. The site hosts a series of activities grouped together in two resources tailored for use with intermediate (14-16-year old) and advanced (16-18-year old) students. Written by the 2004-05 RSC school teacher fellow Vicky Wong, the resources aim to:
describe some of the research done by scientists in this area;
show how the chemical sciences contribute to our understanding of the challenges of climate change;
enable students to use their chemical knowledge in this familiar, yet challenging, context;
equip students to understand and assess media reports on climate change issues; and
inspire students to study the chemical sciences in higher education.
The activities can be downloaded in Word or pdf format and are presented in a suggested teaching order. There are seven intermediate activities which start with one designed to stimulate group discussion on climate change in the news. After an introduction on the greenhouse effect, including a simple model that students can investigate, the emphasis of the activities focuses on the science of climate change, ie what data are available, and how these are collected and interpreted.
The advanced resource comprises six activities, the first two of which cover the greenhouse effect and how molecules interact with infrared radiation, and the evidence for the relationship between climate change and rising atmospheric CO2 levels. These set the scene for students to explore activities that introduce the other greenhouse gases, climate modelling, ice core chemistry, and allow them to use real, up-to-date data to look at the evidence for climate change.
The activities are supported by lists of relevant climate change resources on the Internet. Each series could be completed as a unit of work on climate change or the resources could be used individually to support teaching of one aspect of the science.