In July the winners of the first RSC Bill Bryson Prize for science communication were selected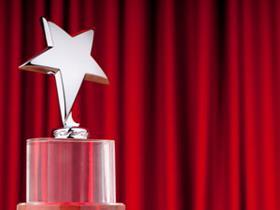 In July the winners of the first Royal Society of Chemistry (RSC) Bill Bryson Prize for science communication were selected from over 400 entries from secondary schools and 60 entries from primary schools. Set up with funding from Bill Bryson, his publishers Transworld and the RSC, the competition's aim is to promote science communication and students' enthusiasm for science.
The overall prize winner was Y9 student Ollie Criag of The Priory School, Shrewsbury, for his comprehensive guide to techniques used by forensic scientists at the scene of crimes. The secondary school/college prize was awarded to a team of 10 Bedford School students for their science magazine. Amalia Gherson and Katie and Laurne Shermtob, Y6 students from the Naima Jewish Preparatory School in London, won the primary school category for their presentation on the human body. Each of the three category winners receive £500 for their school and the student contributors share £100.
The quality of the shortlisted entries was such that the judges decided on the day to award an extra 'highly commendable' prize in both school categories. Catherine Jeanes, a Y10 student at Wimbledon High School, London, was recognised for her project on the chemical defence mechanisms of insects while primary seven students Aoife Toal, Shea Cullen and Cormac Kelly from St Colmcille's Primary School, Armagh were rewarded for their project on a horse chestnut tree in the school grounds. The students win £100 for their schools.
The winners were selected by a judging panel comprising author Bill Bryson, RSC president Simon Campbell and Education in Chemistry editor Kathryn Roberts. The judges were impressed with the variety of entries, which ranged from websites, through Powerpoint presentations, to posters and magazines. 'The competition was of a really high standard', commented Bryson. Students and teachers from each winning school will receive their awards at a presentation ceremony to be held at the RSC's London headquarters in September.