RSC gathers information on the employability of chemical science graduates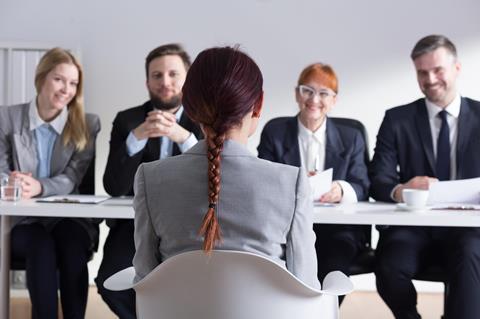 Numeracy, analytical and problem-solving skills are often cited as attributes of chemical science graduates that are most attractive to employers. But what real evidence is there to substantiate such claims? Are chemical science graduates more employable than other graduates or will this ultimately depend on the employers, whether they are part of the chemical science industries or the world of finance or human resources? What are the employment expectations of chemical scientists before and after graduation, and what areas of employment do they go into?
These wide-ranging questions underpinned the remit of a research project into the employability of chemical science graduates, commissioned by Chemistry for our future (CFOF) - the Royal Society of Chemistry-led HEFCE (Higher Education Funding Council for England)-funded initiative - and done by the Warwick Institute for Employment Research (IER) over an eight-month period last year.
The IER researchers analysed existing sources of data as well as undertaking original research, including telephone interviews with second-year undergraduates, an online questionnaire aimed at final-year students, and telephone and face-to-face interviews with representatives from 60 employers who recruit chemical science graduates.
Employers' views
Overall the report finds that the chemical industry was happy with the quality of chemical science graduates, though there was agreement that there were areas for improvement, notably in technical skills which require a good grasp of mathematics. Some specialist employers were concerned that students were dropping options which were perceived as difficult, such as physical chemistry, but which they considered vitally important. Skill shortages were mentioned by employers requiring analytical chemistry, physical organic chemistry and large-scale work at the interface between chemistry and chemical engineering.
The majority of specialist employers, the report finds, still valued the 'pure chemistry skills'- analytical thinking, technical knowledge, numeracy and problem solving - as well as self-discipline, attention to detail, and enthusiasm for their subject. The generic skills that they sought but were most frequently lacking among chemical science graduates were written and spoken communication and business awareness.
The general employers commented they had little difficulty filling posts and were happy with the quality of their graduates. Some favoured chemical scientists and other numerate graduates but most saw no advantage between MChem and BSc graduates unless the graduates could demonstrate the relevance of the extra study to the employer. The range of occupations chemical science graduates were employed in after six months after graduation confirmed the versatility of these degrees.
General employers said that they valued chemical scientists for their analytical skills, numeracy, research skills, logic and attention to detail. However, skills often mentioned as lacking among these graduates were, again, communication, team work, social skills, the ability to deal with people and leadership.
The graduates
The main reason why students chose to study the chemical sciences at university was because they enjoy the subject, they were less motivated by employment considerations than other students questioned. They were also less clear about their potential career paths during their degree course, with very few having visited the university careers service.
There was some evidence that their views become more focused as they approach graduation - over two thirds of the final-year MChem students questioned hoped to use their chemistry or other scientific knowledge in their future employment. The lack of graduate career direction was echoed by employers who were concerned that chemical science graduates were unaware of the options available and were therefore less likely to consider sectors such as manufacturing or technical sales.
While the majority of chemical science students commented that they were satisfied with the experiences offered by their courses and higher education generally, many said that their courses did not give them experience of the skills they perceived as necessary for employment such as team work, leadership and communication.
The full report, An investigation into the factors affecting the employment of chemical science graduates in the UK, will be published by the Royal Society of Chemistry (RSC) later this month. The findings of the report are expected to influence RSC careers policy.
Also of interest
Chemistry for Our Future
Details of project areas and outcomes.