The STEM Directories has launched a new scheme which offers grants of up to £500 for teachers to hold enrichment and enhancement activities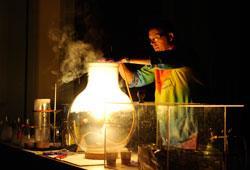 Schools in England can chose an activity to take place at their school in 2012 from the online database. Opportunities available include bringing scientists and engineers into the classroom, giving students access to equipment not readily available or simulating real-life applications of science and technology.
The deadline to apply for a grant is 5pm on Thursday 31 May. Further details are on the STEM Directories website.
Related Links
More information on the activities and grants available