Higher Education Funding Council for England confirms that from this year it will reduce the funding institutions receive for graduates returning to study in HE by £100 million by 2010-11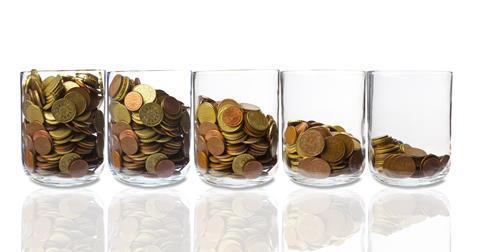 In January the Higher Education Funding Council for England (HEFCE) confirmed that from this year it will stop funding HEIs and FE colleges in England to teach the majority of new ELQ students, ie those studying for a second qualification that is equal to or lower than a qualification they have already been awarded. The decision is part of HEFCE's policy to reduce funding for ELQ students by £100 million by 2010-11. The policy was drawn up in response to a request made in September by John Denham MP, the Secretary of State for Innovation, Universities and Skills, to withdraw institutional funding for ELQ students and redistribute the cash to support students who are either entering HE for the first time, or progressing to higher qualifications.
The final policy sets out that the ELQ allocation will be gradually phased out over a period of up to six years. Funding for ELQ students who have already started courses is not affected. To support HEFCE's policy to engage employers in HE and to offer graduates a route to acquire new skills for use in the workplace, foundation degrees are exempt from the policy as are a select few subjects, including teacher training, medicine and social work.
HEIs will receive a targeted allocation to support students studying for ELQs in strategically important and vulnerable subjects (SIVS), including STEM subjects such as chemistry, calculated on the basis of the numbers of students studying a SIVS as an ELQ at each institution. For 2008-9 a £20 million supplement will be allocated to support institutions that offer part-time courses, which will increase to £30 million from 2009-10, and reviewed in 2011-12. 'Safety net' funding will also be made available to affected institutions while they adjust to and manage the effects of any change in student numbers.
In its submission to a consultation on ELQ funding in December, the Royal Society of Chemistry (RSC) suggested that the policy was inconsistent with the Government's agenda to promote life-long learning and develop the UK as a world leader in skills by 2020 (Leitch review, 2006). The RSC is concerned that the policy could threaten the provision of part-time chemistry courses in England. For example at the Open University (OU), which is the largest provider of part-time chemistry in the UK, a third of chemistry students qualify for ELQ funding. If the OU had to deny access to, or charge prohibitive fees to ELQ students, argues the RSC, OU chemistry student numbers would be likely to fall to a level where the course would be unsustainable.
The Parliamentary Innovation, Universities and Skills (IUS) Committee has launched an inquiry into the Government's decision to phase out ELQ funding. HEFCE will publish the outcomes of its report, detailing responses to the consultation and the decisions taken, and guidance on assessing student status for ELQ funding in March. We await the IUS Committee's report on its inquiry.