Nominations have opened for the Gratnells Science Technician of the Year Award 2012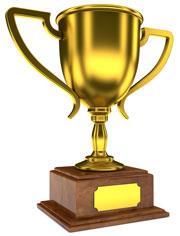 Gratnells, the storage system suppliers, is inviting schools and colleges to nominate their technicians for their Science Technician of the Year Award 2012.
The first prize includes £300 in cash, £750 worth of Gratnells storage system and a £200 physics equipment voucher.
Nomination forms are available on the Gratnells website. The criteria include good organisational skills, reliability, contribution to teaching and efficiency.
The winner of the 2011 award was Eileen Edwards from Saints Peter & Paul Catholic College, Widnes. On presenting the award, Kathy Sykes, Bristol University, said the awards 'acknowledge just how vital the role of the science technician is in the teaching and learning of the subject in our schools and colleges across the UK'.
The deadline for entries is 18 December 2012.

Also of interest
Registered Scientist and Registered Science Technician
Designations for the professional recognition of technicians and scientists
Related Links
Gratnells Science Technician of the Year Award
Download the nomination form