The Higher Education Academy (HEA) has announced that 55 higher education staff have been awarded National Teaching Fellowships, their most prestigious awards for excellence in higher education teaching and support for learning.
The successful National Teaching Fellows (NTFs) were chosen from over 180 nominations submitted by higher education institutions across England, Northern Ireland and Wales. Each will receive an award of £10,000 that will be used to support their professional development in teaching and learning or aspects of pedagogy.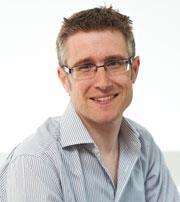 This year's NTFs include academics from a diverse discipline range - from chemical engineering and biosciences to nursing, theatre performance and psychology. They also include librarians, and learning enhancement specialists who work across the disciplines to develop innovative approaches to learning and teaching.
David Smith, professor of chemistry at the University of York, is one of the recipients. The citation for his award describes how 'a wide range of innovative approaches have been used to engage student learning, not only at the University of York, where he has pioneered active-learning techniques in lectures, but also nationally and internationally. Over the past 10 years he has engaged with more than 30,000 A-level students, in highly interactive lectures. Furthermore, by developing a YouTube channel (ProfessorDaveatYork) he has engaged with a global audience.'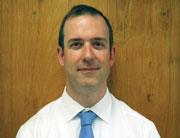 Also receiving a fellowship is Simon Lancaster, senior lecturer in the school of chemistry at the University of East Anglia. The HEA honour his teaching, which is 'characterised by dynamism, enthusiasm and an entertaining but interactive and challenging style. He is constantly refining his teaching practice to optimise the learning outcomes achieved during the precious student contact time.' Simon is also the recipient of the 2013 Royal Society of Chemistry Higher Education Teaching Award.
Successful nominees were nominated by their institutions and submissions had to show evidence of three criteria: individual excellence, raising the profile of excellence and developing excellence.
Craig Mahoney, chief executive of the HEA, said: 'Becoming a NTF is a great honour and will undoubtedly lead to many new and exciting challenges, but I believe that it is students who will benefit most from these awards. Our students deserve the best possible learning experience and it is colleagues like those we celebrate today who can make a real difference to their futures. I congratulate all the successful Fellows and wish them every success in their own learning and teaching experiences.'
The scheme is funded by the Higher Education Funding Council for England, the Higher Education Funding Council for Wales, and the Department for Employment and Learning in Northern Ireland, and is open to staff whose teaching or support roles enhance the student learning experience at institutions in England, Northern Ireland and Wales.