New qualification offers students the route to an additional BTEC award
A new qualification aims to recognise and reward the personal leadership skills students develop through their study of science, technology, engineering and mathematics (STEM) subjects. The STEM Leaders Qualification (SLQ) offers Key Stage 4 students the opportunity to gain an additional BTEC award alongside their academic achievements in STEM subjects. The qualification supports the development of students' personal, learning and thinking skills, a key requirement which underpins the National Curriculum.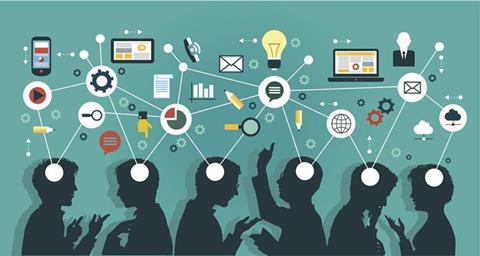 STEM Qualification Leaders
Developed by the Centre for Science Education (CSE) at Sheffield Hallam University with support from the Specialist Schools and Academies Trust, the qualification was piloted in six schools across England last year. Accredited and introduced in September 2008, the SLQ is currently being offered through Edexcel's Workskills Framework as a BTEC level 1 or level 2 qualification (equivalent to a full GCSE at D-G or A*-C respectively). However, Edexcel is working with the CSE to develop a stand-alone SLQ award certificate.
The award is based on an internally-assessed portfolio which must demonstrate students' learning in six skill units: developing personal leadership skills; learning with colleagues and other learners; practising leadership skills with others; communicating solutions with others; learning from more experienced people; and working in a team. Students can begin to collect evidence from the start of Key Stage 3. In addition to work students do in KS3-4 science lessons, STEM-themed enrichment and engagements activities that develop these skills also qualify for inclusion in the portfolio.
Discover chemistry prizes
Over the next two years, Discover chemistry, the collaborative outreach project between Pfizer and the Royal Society of Chemistry (RSC), will be sponsoring awards for KS3 and KS4 students who excel in the SLQ. The awards, which will be made twice a year and include a £500 first prize and two runner-up prizes of £300, are open to 11-16-year olds 'working on' or 'having completed' the SLQ at level 2. Dr Lorna Thomson, project officer for Discover chemistry, told Education in Chemistry, 'the SLQ supports Discover chemistry's aims to enrich the teaching of chemistry in schools, colleges and universities and improve the skills STEM students need to be ready for work in industry'.
To enter students must submit an SLQ step-by-step information guide to demonstrate their learning in one of the six SLQ units. The guide should provide support for students' peers to learn how to develop a particular set of leadership skills in the context of STEM and can take the form of a Powerpoint presentation, video diary, podcast or poster.
Entries for the first round of prizes should be sent to Dr Lynne Bianchi in the CSE at Sheffield Hallam University by 30 July 2009.