The Northern Ireland branch of the Association for Science Education will host their biannual conference on 7 June 2013 at St Mary's University College, Belfast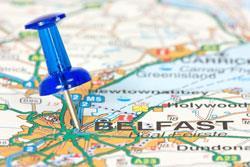 The event aims to be a 'one stop shop' for the CPD needs of science teachers and technicians in primary and post-primary education.
Hugh Cormican, chair of the recent Northern Ireland STEM review, will share his vision for a creating a thriving STEM based economy, for which having inspiring science education in schools is critical.
For those wanting ideas on running a science club or using technology in the science classroom, there will be a myriad of hands-on and make and take workshops from local experts. Simon Quinnell from the National Science Learning Centre in York will return to Belfast to re-run the most popular session from the 2011 conference on 'gadgets and gizmos'.
RSC regional coordinator Angela McKeown will be on hand to talk to teachers about RSC activities in the region and Iris Suitor will run a Learn Chemistry CPD workshop on energy and change.
Workshops will be on offer that address international concerns in science education, for example the promotion of independent learning, as well as those focusing on regional issues, such as the latest news about GCSE and A-level reforms (including strategies for tackling six mark GCSE questions).
Technicians can find out about how to gain formal recognition of their knowledge and experience through the new professional register introduced by the Science Council - Registered Science Technician.
For the first time the event will also host 'frontier' lectures that will provide participants with information on cutting-edge scientific advances taking place in universities and industry.
Conference rates are £30 for ASE members and £40 for non-members. For more information and to download a booking form visit the ASE website.
Related Links
ASE Northern Ireland Conference 2013
Further information and booking details