The role of women in chemistry finally parallels that of men, according to the Royal Society of Chemistry's first ever female President.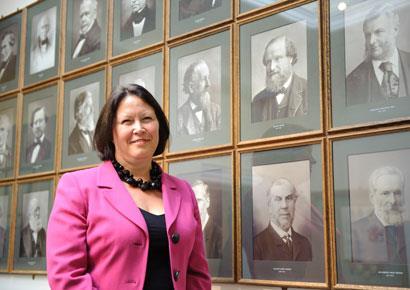 A striking gender divide persists in other STEM subjects. Despite total number increases in the number of both girls and boys sitting physics, the divide remains at approximately 1 girl for every 4 boys achieving A-level physics. In Maths, 60 % of A-level candidates were male while more than 77% of males studied 'other sciences'.
Professor Yellowlees, who becomes the first female RSC President in July, said diversity in the 21st century is much more than about simple gender issues.
'Diversity these days also means taking into account what areas of chemistry women are representing and that has also changed significantly in recent years. We are seeing not just parity among the male/female A-level chemistry ratio and not just a significant rise in the number of women academics, but also the role of female chemists in all sorts of walks of life is becoming more influential all the time.'