The RSC is celebrating the highest ever number of entries for the 2013 UK Chemistry Olympiad. 4574 students took part in round one, an increase of 26% on 2012.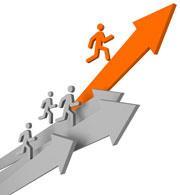 The competition is a challenging written test of chemical knowledge and skills. It forms the first part of the selection for the UK team for the International Chemistry Olympiad.
Jim Iley, RSC Executive Director for Science and Education, said: 'We are delighted with the high number of entries to this year's competition. Since the UK Chemistry Olympiad was first supported by INEOS in 2007 there has been a 235% increase in the level of participation. With their assistance we can continue to increase and widen involvement.'
28 students were invited to go forward to round two, a selection weekend in Cambridge this April. Ultimately four students will form the team representing the UK at the final in Moscow, Russia, in July.
This year entries were received from 466 schools, 29% of which had never participated in the UK Chemistry Olympiad before and 53% were from the state sector.