Two new school teacher fellows for the new academic year have been announced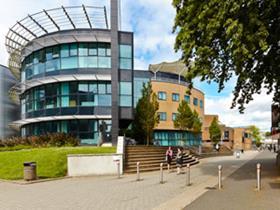 The Royal Society of Chemistry (RSC) has announced two new school teacher fellows for the new academic year. The fellowship scheme sees secondary school chemistry teachers seconded to universities to work on easing the school-to-university transition.
Catherine Smith will work at the University of Leicester on developing university-level practical experiments that can be delivered in schools, to help prepare students for chemistry at university.
Kristy Turner will undertake her fellowship at the University of Manchester where she will focus on improving university induction processes. Kristy will also take university staff into schools to raise their awareness of the teaching and learning practices they use.
Last year's fellows, Declan Fleming and Jacquie Robson, have now completed their fellowships.
Declan was based at the University of Bath and spent much of his fellowship looking at the use of assessment and student feedback in university teaching. 'In school, students are used to getting lots of feedback', Declan explains. 'But the National Student Survey data shows students are often unsatisfied with their feedback at university'.
Declan looked at ways of bridging the gap between school and university by using strategies familiar to the students, such as Assessment for Learning. One simple idea is the introduction of personal whiteboards to increase student engagement in tutorials and lectures. Although initially sceptical, university teaching staff have warmed to the idea and are now making regular use of them in their teaching. Catherine will be continuing Declan's work in this area.
At Durham University, Jacquie undertook projects which focused on developing students' problem-solving skills, independence and confidence, particularly in the lab. 'At the moment, students do an experiment and then think about it afterwards', says Jacquie. 'We wanted to turn this around to emphasise pre-laboratory work and problem solving during the lab'.
The lack of engagement between students and 'recipe' experiments is often cited and Jacquie's approach to tackling this issue has led to a complete overhaul of the first year course at Durham. Moving away from traditional organic, inorganic and physical categories, the new course takes an integrated approach to practical experiments and students are required to consider these experiments as the means to acquiring data, rather than a set of instructions.