Update on changes made to the Royal Society of Chemistry's (RSC) education department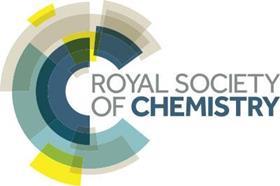 Over the past few months there have been more changes to the Royal Society of Chemistry's (RSC) education department. Alison Eldridge steps into the role of manager schools and colleges, replacing Libby Steele who has moved on to the Royal Society as head of education. As an interim measure, Dr Neville Reed takes directorate responsibility for science, education, communications, and member services.
As interim director of education, Reed and his team are reviewing all education activities, looking at their cost to the society and the impact they have on the intended audience. He told Education in Chemistry, 'Clearly our education activities have touched a huge number of people and done wonderful things, but we are now taking the time to stand back and reflect on what we have done and what changes are needed'.
Under Reed's charge, a new strategy for education, which will align with the RSC's overall strategy, is currently being developed. According to Reed, 'The education strategy will be underpinned by policies, which will support five main themes on which we will base our activities - teacher CPD, curriculum support and enrichment, achievement in the curriculum, and digitisation'. The RSC's Education Policy Board (EPB), he explained, is reviewing the society's overall education policy, taking into consideration the recent reports on GCSE standards and looking at what the RSC needs to do as an organisation to ensure that it helps to shape the curriculum and the assessment model. 'We will continue to support the needs of students going from primary education, through secondary and tertiary education, to employment. We have a large amount of our resource material digitised, and we will be looking to make all of it digitised so that it integrates fully with the new Chemistry Centre in Burlington House, due to open in the autumn'.