Introducing Learn Chemistry Partnership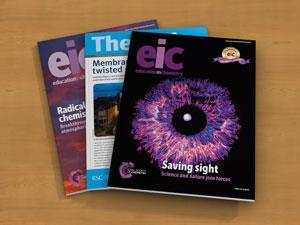 The Royal Society of Chemistry has launched a new free partnership programme for schools and colleges. Learn Chemistry Partnership offers a package of benefits to schools in the UK and Ireland – a package that promises to continually evolve and expand.
Educators who register their schools – whether they are Head of Science, department technician, or enthusiastic NQT – will become the main contact for chemistry in their school and will be the first to know of new RSC education products and discounts when they are available.
Registered schools will automatically receive copies of Education in Chemistry and The Mole, addressed to their Learn Chemistry Partnership contact, to share with colleagues and students. The monthly RSC education e-newsletter will keep Learn Chemistry Partnership contacts up to date with the latest developments.
In recognition of their subject expertise, the Royal Society of Chemistry offers free professional membership to those who register their school with Learn Chemistry Partnership. These contacts will receive a personal copy of Education in Chemistry as part of their member benefits package.
The Learn Chemistry Partnership programme aims to develop strong relationships and provide networking opportunities between the RSC and schools. Because teaching institutions are registered through a named contact, the RSC can provide tailored support to schools and colleges and provide support for those at the cutting edge of chemistry education. Find out more on the Learn Chemistry Partnership webpage.