The Royal Society of Chemistry (RSC) is inviting nominations for the 2007 round of its two annual teaching awards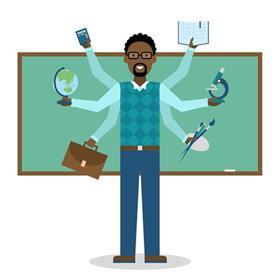 The RSC Schools Education Awards are designed to recognise teachers or other professionals who have contribution to the teaching of the chemical sciences in schools or colleges. Candidates' contributions to chemistry teaching could be: developing innovative teaching approaches; producing new materials for teaching; inspirational and engaging teaching; or involving students in extra-curricular activities.
The RSC makes up to a further two awards each year through its Education Division's Higher Education Teaching Awards. These awards aim to identify excellent HE chemistry teachers who have outstanding teaching skills and/or have developed innovative teaching materials or methods in HE.
The awards are designed as a vehicle to disseminate good teaching practice in HE and as such the award winners are expected to give five presentations about their teaching to RSC local sections and university chemistry departments throughout the UK and Ireland. Nominees or applicants for these awards must be domiciled in the UK or Ireland.
Nominations for both awards must be submitted before 15 February 2007. The recipients of each award will receive a certificate and £250 at the RSC's annual awards ceremony held at the Society's general assembly in November.
For nomination forms and further information on both awards contact Lorraine Hart at the RSC.