Researchers in Germany and Portugal, have devised a new gel-like coating for metals and alloys that not only protects the surface but repairs any cracks or holes that appear in the coating itself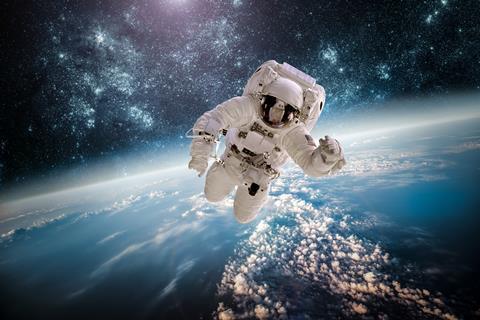 Manufacturers have several ways to protect metals from corrosion. Painting with a waterproof polymer, electrolytically coating with zinc in galvanisation, or chrome plating are all effective methods. However, if the protective coating itself is damaged, air and moisture can attack the exposed metal. Dmitry Shchukin and Helmuth Möhwald of the Max Planck Institute of Colloids and Interfaces in Potsdam, Germany, and colleagues in the department of ceramics and glass engineering at the University of Aveiro, Portugal, have devised a new gel-like coating for metals and alloys. The smart coating not only protects the surface but repairs any cracks or holes that appear in the coating itself where rusting can start.1
To make the coating, Shchukin and his colleagues first prepared tiny nanoreservoirs from silicon dioxide (silica). These nanoreservoirs are then coated with an electrically-charged polymer blend made from poly(ethene) imine and poly-(phenylethene) sulfonate. Next, a layer of the inhibitor molecules, benzotriazole, is added to the nanoreservoirs. The team then mix these particles with a soluble silica gel containing zirconium oxide, which is then painted onto the metal component to be protected.
Each chemical in the new coating plays a key role in protecting an alloy from corrosion. The silica provides a support for the benzotriazole corrosion inhibitor and the charged polymers, while the zirconium dioxide helps them stick to the alloy.
Intact, the coating provides simple protection from corrosive agents in the same way as a conventional polymer coating. However, if the surface is scratched or chipped, the charged polymers release the benzotriazole. These molecules then quickly diffuse through the gel layer, plugging the tiniest of cracks or holes that appear so that corrosive agents, eg moist air and water, are prevented from attacking the metal.
The team tested the coating on an aluminium alloy and results showed that the material protects the metal from attack by salty water even after repeated pricking of the surface with a needle. 'When the coating is damaged, the defects of less than several tens of micrometers in size heal in less than 24 hours', explains Shchukin. 'The technique can already be used to protect aluminium alloys used in the aerospace industry'.
References
D. Shchukin et al, Adv. Mater., 2006, 18, 1672.