From September seven school/college teachers will be working in chemistry departments in seven universities across England as part of the Chemistry for Our Future initiative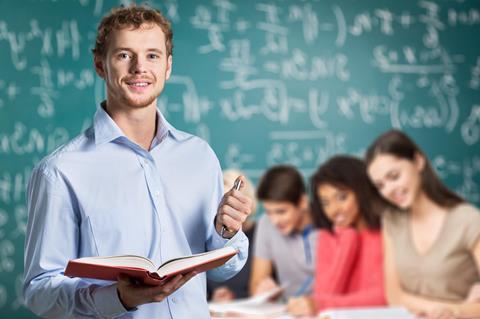 From September 2007 the Royal Society of Chemistry (RSC) will be sending seven school/college teachers into chemistry departments in seven universities across England to learn more about how HE chemistry is delivered and to show academics how the teaching of chemistry in schools and colleges has developed.
Part of the RSC-led Chemistry for our future (CFOF) initiative,1 the Teacher and Academic Fellowship Scheme aims to improve teachers' and lecturers' understanding of recent developments in chemistry education on both sides of the school-university interface. Based on this enhanced, up to date knowledge of what and how chemistry is taught in the secondary and tertiary sectors, the RSC envisages that a more coherent, smooth transition for students going on to study chemistry in HE will develop, which will help to increase the uptake of chemistry in HE and reduce first-year drop-out rates.
Allocated £282k from the £3.6m provided by the Higher Education Funding Council for England (HEFCE) for the two-year pilot phase of the CFOF initiative, the scheme will fund four teachers on full-time fellowships of up to one year and three teachers as part-time (one-term) fellows. Sandy Wilkinson of Great Barr School, Birmingham, William Davey of King Edward VII School, Sheffield, Nick Barker of Chipping Camden School, and David Brentnall of Groby Community College, Leicester, will each start a full-time fellowship in September at the Universities of Birmingham, Sheffield, Warwick and Nottingham respectively. The three term-long fellows will be Peter Couch of Desborough School, Berkshire, to be based at Reading University, Rhydian Evans of Pate's Grammar School, Cheltenham, who will work at Bath University, and Judith Edge of Holmes Chapel Comprehensive School, Cheshire, who is yet to finalise her host university.
As fellows the teachers will learn more about how chemistry is taught to undergraduates by observing lectures, tutorials and practicals. In turn, they will improve lecturers' knowledge of the content of GCSE science and A-level chemistry courses and the teaching styles used to deliver these courses. Lecturers will also have the opportunity to spend time in local schools and colleges and see for themselves science teachers at work and the laboratory facilities and opportunities for practical work on offer to students. Using this insight the fellows and their hosts will review the department's current first-year content and modify the programme to match better the skills and experiences of incoming students.
Host universities which have already received funding from CFOF for projects designed to develop the HE curriculum2 will be encouraged to involve the fellows in these projects. The teachers will also help the departments to develop further outreach activities designed to highlight to school teachers and students and their parents what it is like to study chemistry at university and the career options on offer to chemistry graduates. For example, William Davey will be involved in planning practical work for school and college students to do in Sheffield University's new chemistry teaching laboratory dedicated to schools.
References
Educ. Chem., 2006, 43 (3), 59
Educ. Chem., 2007, 44 (2), 36