The Royal Society of Chemistry (RSC) is calling on all teachers and lecturers to help form its vision for UK chemistry in 2020 and ensure that a good quality chemistry education is available to anyone with talent and ambition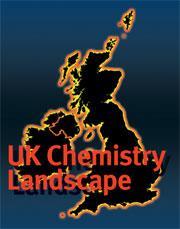 Over the summer the RSC launched its Chemistry Landscape project, an extensive online consultation of the education, science and business sectors. The aim is to create a plan of action to build a secure future for the chemical sciences. All members of the chemistry community are urged to visit the chemistry landscape pages on the RSC websiteto read the first draft, post comments and take the opportunity to make their voice heard.
The project is split into four areas, focusing on the interface between industry and higher education, the future of higher education research and teaching, chemistry education at primary and secondary levels and cultivating a scientifically literate and numerate society.
The discussions so far have generated recommendations which include 'every school should be able to provide triple science in their curriculum', 'all A-level chemistry teachers should have chemistry degrees' and 'there should be greater recognition of the role that classroom technicians play in providing students with practical lab skills'.