Pfizer, funding cuts, tuition fees, social mobility and teaching time. What's going on?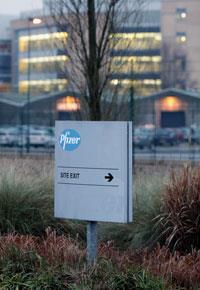 In February, pharmaceutical firm Pfizer announced plans to close its Sandwich site in Kent, with the loss of 2400 jobs. This was due to the firm's profitability dropping, in part because of losing patent exclusivity on several blockbuster drugs.
Described as a 'body blow' to UK science by CEO of the Institute of Chemical Engineers David Brown, this will have far reaching consequences for chemistry students and teachers. Not only was Pfizer a large employer and host to students during their year in industry, the site had also developed links with local schools, helping teach Year 12.
Just 24 hours later, the Higher Education Funding Council for England (HEFCE) announced the grant pots for the next academic year. For the next year, £4339 million will be allocated for teaching, a four per cent reduction, while research funding (cut by six per cent) will now only be focussed on the 3* and 4* departments, leaving 2* departments - internationally recognised in terms of originality, significance and rigour - with no 'quality related' funding.
Fees
Meanwhile, after the government voted by a slim majority (21 votes) to triple the university fee cap to £9000, there were violent and non-violent protests around the country. Reactions elsewhere were mixed however, with Universities UK (UUK) reluctantly welcoming the deal. 'From the outset, Universities UK has opposed the budget cuts, but we recognise that the government proposals are the best option in the current circumstances,' said UUK president Steve Smith in a statement. 'A vote in favour was crucial to provide financial stability for our universities and it means that they can plan their future.'
Further confusion though, has come with the government's reaction to some universities - including Oxford and Cambridge - announcing that they would charge the full £9000. At the University of Nottingham in February, Minister of State for Universities and Science David Willetts accused universities of 'rushing to £9000 without thinking about the impact on students' in a speech he gave at the university.
Social mobility
In the same speech, Willetts focussed on social mobility and the role that universities had to play. While he admitted that the Government had no place telling universities who they should and shouldn't admit and teach, Willetts urged them to be more open and transparent. The minister cited Martin Harris' report from last year, which showed the participation rate of the least advantaged young people in research intensive universities has remained flat, as an example of "must do better", concluding: 'I would only add that we need to ensure that everyone who can benefit from this experience has the opportunity to do so, regardless of background.'
Teaching time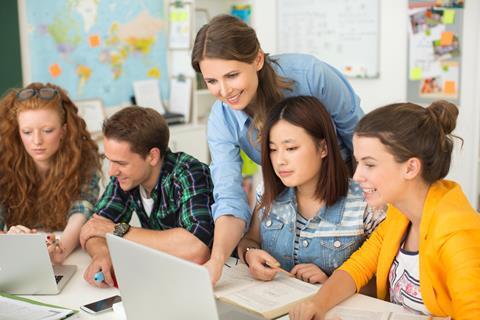 In science however, a follow up from the 2006 PISA (Programme for International Student Assessment) report that focussed on science may give teachers some positive suggestions.
The Organisation for Economic Co-operation and Development (OECD) has just published a report on what it terms 'resilient' pupils who achieve highly at school science, despite coming from disadvantaged backgrounds. The two most important factors, the report found, were teaching time and attitude.
The OECD found that even one hour of extra teaching time a week can substantially improve resilient pupils' performance and that taking more science benefits disadvantaged students even more than it does their more advantaged peers. Even more heartening, given the cuts everyone is undergoing, physical resources made little difference.
In the report, entitled Against the Odds: Disadvantaged Students Who Succeed in School, the UK was highlighted as one of the countries where the proportion of disadvantaged and more advantaged students studying compulsory courses in science was large and where the associated difference in performance was also large.
To foster 'resilience' the report suggests introducing policies aimed at fostering positive approaches to learning among disadvantaged students, be that improving academic confidence or encouraging mentoring with industry, although Pfizer might not be available. The other main recommendation is an increase in the time spent learning science during school hours.