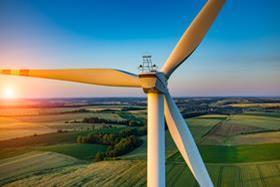 The environmental campaign group Friends of the Earth (FOE) is inviting secondary school students to take part in its Shout about climate change solutions week from 6-10 November 2006 for the chance to win a wind turbine worth over £1500 for their school. As part of its week-long activities to raise awareness of and encourage action on climate change, the FOE will be running a schools' competition open to Key Stage 3 students.
Students will have to investigate what individuals and organisations in their communities are doing to tackle climate change and record the achievements of the 'community climate heroes' through film, photography, audio or the written word. The school to submit the best report will be fitted with a wind turbine, which could generate ca 1 MWhr of power per year and save up to 163 hot air balloons of CO2 emissions.
To support the teaching of climate change in schools the FOE has produced a National Curriculum-based teacher's resource pack designed for use with Key Stage 3 students. The pack contains useful information on climate change and activities designed to enliven the teaching of this topic in the classroom.
For further information and to register for the Shout about climate solutions week, and to receive a free resource pack, visit the FOE website.