Good intentions are not enough. We need to work to counter racism in science education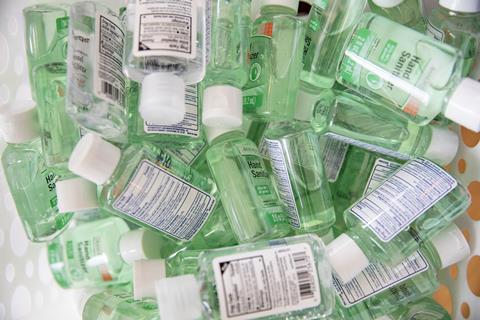 Black lives matter. A factual statement, a hashtag familiar to many and the movement started in 2013 by three black women, Alicia Garza, Patrisse Cullors and Opal Tometi, in response to killings of black men by police.
What place does Black Lives Matter have in Education in Chemistry? The same place it should have in the teaching of the chemical sciences: a central one. Science isn't just an academic pursuit. Science is done by scientists, who both shape and are shaped by our society. This is particularly true for science education, which has such a vital role in helping develop a society that is equal, just and anti-racist.
'Racial literacy should be placed at the heart of all teacher training routes'
Honestly, racism is a difficult topic for us to broach. The EiC team is all white, with all the privilege that brings. We've talked over the last six months with each other about what the Black Lives Matter movement means to us as individuals. We'd like to share our discussion with you in the hope that this topic will gain the attention it needs. We know it's not easy and, despite our good intentions, we have made mistakes.
In fact, in the last issue of EiC we made a mistake. The article Lending a hand with sanitiser includes a quote describing the simplicity of a sanitiser recipe meaning it can be made anywhere. We included an unnecessary comparison that inappropriately implied that African nations are poor. We have rectified this online and we apologise wholeheartedly for allowing this comparison.
Our good intentions are not enough. Despite them, we are not immune to perpetuating systemic racism. It's not enough to say we are against racism. We need to be actively working against racism, in all that we do, personally and professionally.
Education in Chemistry pledges to do better, to actively counter racism in our work and attitudes. We strive to acknowledge our mistakes and to become racially literate, recognising our individual unconscious biases and working together to overcome them.
For us, as for teachers, it's not enough to include scientists of Black heritage in our content and coverage. Alongside endeavouring to ensure Black and minority ethnic chemists are on the curriculums, teachers' pedagogy needs to be without prejudice too. That means questioning whether the ways they teach are biased, as well as learning to develop an inclusive culture in the classroom. As Remi Joseph-Salisbury recommends in the Runnymede report Race and racism in English secondary schools, 'racial literacy should be placed at the heart of all teacher training routes and should be a key component of continued professional development.'
We must all play our part, from ITEs including racial literacy in their courses through schools taking part in workshops such as those offered by Leeds Beckett University's Centre for Race, Education and Decoloniality, to EiC ensuring our content is anti-racist and that our resources support racially literate teaching of the chemical sciences.