In this week's post the chair of the EiC editorial board, David Read, writes about the shared conversations among the chemistry education community and what we can learn from them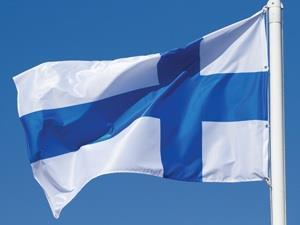 As Chair of EiC's editorial board, I've thoroughly enjoyed reading the blog over the last few months. Michael Seery has done a superb job, manfully stepping up to keep the show on the road week after week. Guest appearances from the likes of Keith Taber and Kristy Turner have added an extra dimension, ensuring that the blog tackles the most important issues facing chemistry educators today.
There are a lot of people out there with a lot to say about chemistry education and they say it with passion, which reflects the commitment and dedication of those who choose to teach the subject. Some of us keep in touch with what others are up to by following them on Twitter, something I've done extensively over the last week with prolific tweeting from Tina Overton and Simon Lancaster along with Michael at ICCE in Toronto. Tina, as President of the Education Division, has been the key figure in engaging ever growing numbers of us in the process of pedagogic research and emphasising its importance in ensuring that innovations are evaluated in a rigorous manner. Check out Simon's Storify compilation of tweets from ICCE [link no longer available] to learn about what transpired in Toronto, along with Michael's blog entry from last week.
I had the fortune to be in Jyvaskyla, Finland, for the European Conference on Research in Chemistry Education a couple of weeks ago, where I joined colleagues from 31 other countries. I was one of a small number of British participants who were outnumbered by delegates from many other countries, including a sizeable Irish contingent, with everyone extending the warmest of welcomes. It's hugely enlightening to discuss education with colleagues from elsewhere, and in a way it was gratifying to learn that those in other nations face the same problems as us. Despite the fact that we may traditionally have had a very diverse range of different approaches to education, we find ourselves in a position where we're trying to get over the same hurdles.
I saw this very clearly at ECRICE. There was a fantastic line up of keynote speakers, which included Vicente Talanquer and Vicky Williamson who had travelled from the USA, with many high profile European figures including Ingo Eilks, Insa Melle and Georgios Tsaperlis. You may not be familiar with the names, but the interesting thing is that they are all concerned about the same things that the rest of us are concerned about as we attempt teach chemistry to the uninitiated. The talks covered a whole range of approaches to tackling some of chemistry's most challenging problems, with a small number of key themes cropping up time and time again. Visualisations were addressed in some way in most of the talks, and misconceptions were discussed extensively. The use of technology also appeared frequently, often in the context of the problems mentioned above. The bulk of the work was backed up by substantial evidence collected according to the principles of education research, and a majority of presentations referred to studies relating to school-level education.
Something that really stood out was the effort that many countries put into training their teachers. I had the pleasure of meeting a number of German delegates who told me about the typical six-and-a-half year training programme for their teachers. This comprises a five year university-based phase, followed by one-and-a-half school-based 'practical training'. Their approach seems to be somewhat at odds with the UK government's attitude that the only pre-requisite for teaching is a good degree. Some of the German students I met, who incidentally were still some way away from their formal in-school training, had a better grasp of the misconceptions held by students of chemistry than I have after just over a decade in education. It's quite humbling, really.
Anyway, I won't attempt to summarise the details of the conference in this blog entry. I sent quite a few tweets myself, and have compiled my own Storify [link no longer available]. Apologies that it is rather dominated by me. Although many people were cataloguing their experiences by taking photos on their mobile phones, there weren't many other delegates on Twitter. Hopefully I've managed to capture the key points!
I'd just like to finish off with a big thank you to the RSC team behind EiC. Karen Ogilvie stoically returned to take the helm for the preparation for the July issue before taking leave for a second knee operation in a few months (we're thinking of you Karen!), with stand-in deputy editor Jen Newton and Chemistry World's Bibiana Campos-Seijo contributing massively. Assistant editor David Sait has helped to ensure that social media outlets have been stacked with EiC contributions, and I'd like to extend a warm 'welcome back' to Kathryn Roberts, EiC's longest-serving former editor, who has authored numerous news items over the last couple of issues. You're all putting in a huge effort and it's much appreciated by your readership. Thank you!