The fallout from the pandemic will be far-reaching and won't just affect pupils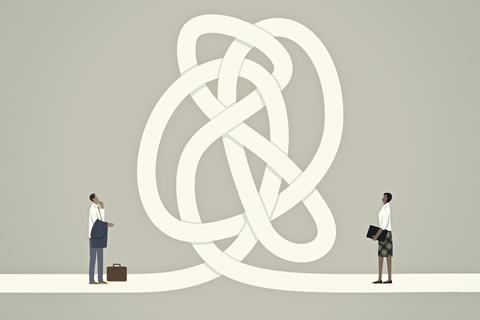 Keeping up with developments during the pandemic is hard. Staying up to date with government positions and guidance on schools reopening is even harder.
When schools across the UK and Ireland closed to all bar vulnerable children and those of keyworkers, none of us would have imagined that three months later most students and teachers would still be at home. Neither could we have envisioned the confusion surrounding the gradual reopening of schools to all learners.
As I write, Welsh schools are welcoming all pupils back, possibly with a shorter summer holiday. Scotland's schools are poised to welcome all students on 11 August, a week earlier than usual, in a blended learning setting (although deputy first minister and cabinet secretary for education and skills cast doubt on that approach, suggesting all pupils may be back in school). Some year groups in Northern Ireland will return on 24 August, followed by the remainder 'by September', and Ireland is planning on pupils starting back as per their usual schedule. Meanwhile, by mid-June England's schools already had some students back in the classroom. It'll probably all have changed by the time you read this.
What will be the impact of the loss of learning time?
If reopening dates weren't confusing enough, there's then the differing levels of guidance on how to welcome back all pupils.
Social distancing rules are impinging on all aspects of school life: from no assemblies to no PE and students confined to classrooms. England has now relaxed the rules to one metre, which could make getting all pupils back into school at once easier, while Northern Ireland has relaxed the social distancing rule only for schools, also taking it down to one metre. That means more pupils in a classroom, but getting learners into classrooms will still be a headache for SLTs.
What will classrooms look like? What will next year's exams look like? So many unanswered questions still. And one of the most fundamental: what will be the impact of the loss of learning time?
This loss of learning time is particularly relevant to those who should be completing qualifications in 2021, a topic that the Learned Society of STEM Educators has already taken up with Scotland's cabinet secretary for education and skills. However, they're not the only losers: disadvantaged pupils, students about to transition from primary to secondary or secondary to tertiary, and teachers are all losing out.
And it's not just established career teachers losing contact time with colleagues and their students. It's early career teachers losing out on valuable opportunities to learn in the classroom and staffroom, it's newly qualified teachers whose classroom opportunities were curtailed this March, and it'll be those entering training this autumn. When will they even get into classrooms?