Web watch: Tony Tooth looks at some websites that may be of interest to chemistry teachers
Animations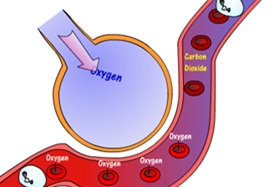 There are some interesting sample animations on this site, developed for teachers to use in Key Stage 3 and GCSE science.
The chemistry samples include drag and drop animations on the rock cycle and fractional distillation of crude oil as well as some very clear explanatory animations on topics such as simple distillation and chromatography.
The full product is available to purchase, and consists of the animations arranged on Powerpoint slides so that they can easily be ordered to suit individual lessons and schemes of work.
Typically only a few seconds long and no substitute for more formal teaching, the clear, colourful animations may well be useful as an aid to student visualization of these ideas.
Virtual Textbook of Organic Chemistry
In many areas this vast resource goes well beyond the needs of any UK A-level course. There is, however, some very useful material if one takes the time to browse it. Of particular benefit are the problem sections wherein some at least are generally of an appropriate level.
For example, the practice problems accessed from the shapes section of the contents page includes an exercise that asks students to draw molecular structures from model diagrams of molecules using a neat Java applet. In any of the practice problems sections a check of attempts at answers or a reveal of correct answers is only a button-click away.
The spectroscopy section provides detailed, well-illustrated explanations of mass spectrometry as well as UV, IR and NMR with, again, large numbers of practice problems based on the interpretation of spectra.
The Chemists' Net
I've mentioned this Yahoo based discussion group before but, as I was reminded about the sites above from a discussion on the group, it seems appropriate to 'plug' it once again. Moderated by Keith Wilkinson and with over 500 members this group is well worth joining for the wide variety of diverse characters who post (anything up to 50 posts a month recently). Recent discussions have included such things as: resources for chemistry teaching, chemiluminescence and hydride boiling points.
My preferred approach is to sign up for the digest so that I receive a regular email with a summary of recent postings and can join discussions either by replying directly or to the whole group.
Contact and Further Information
Tony Tooth
If you know of any websites that should be reviewed in Education in Chemistry, please send the URL to our Web watch reviewer
Email: Tony Tooth