Simon Harvey reviews this companion text
IB diploma programme course companion: chemistry
Geoffrey Neuss
Oxford: OUP 2007 | Pp416 | £19.00 | ISBN0 199 15146 6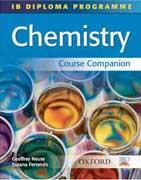 I started teaching International Baccalaureate (IB) chemistry for the first time in September 2007, and consequently have considered a range of texts designed to support the teaching of the course. I have found this book invaluable.
The text follows the IB chemistry course exactly. The book not only includes all of the core and higher level material, but also important information on internal assessment and the required extended essay, as well as including information for all of the option topics such as further organic chemistry, human biochemistry and pharmaceutical products. In addition, there is useful extension material and sections on thinking about science, aimed at the 'Theory of knowledge' aspect of the IB diploma.
I do have a few criticisms. There are a few practical write-ups included in the text to help train students for the internal assessment but I believe that this is of limited value and the book should either contain a full set, or none at all. There are questions set within the text, but answers to these are provided in the back of the book. This means that the questions are not suitable for teachers to set as homework exercises. Perhaps an accompanying volume of teachers' resources would be useful?
After the colourful texts that my students used at GCSE, they initially found this book a little dull but are now accustomed to it. I assume that the lack of colour, though there are plenty of useful diagrams, helps keep the cost of the book down. Priced at £18.50, this represents excellent value for a book that covers a two-year course.
I recommend this text as a student resource because it meets all of their needs for the IB diploma, not just the chemistry programme of study. But if you are looking for a book which offers the whole package of teacher resources, this has its limitations.