Which chemistry apps are worth installing? Teachers talk about their favourites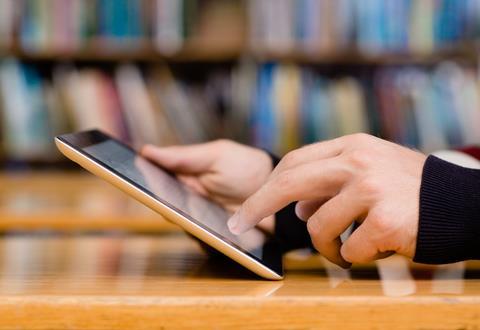 There are lots of chemistry apps out there, but which ones are actually worth installing? We asked teachers for their recommendations, what they use in the classroom and which apps they recommend to students. Here's what they suggested, with some favourites of our own.
1. Periodic table
There are lots of periodic table apps available, but this one (free, Android, iOS) is based on the Royal Society of Chemistry's successful interactive website. It's packed with features, such a slider that shows how the elements change as the temperature increases and the discovery of the elements as you scroll through history. Students can see the trends in electronegativity and atomic radius overlaid on the table. There are podcasts and videos about the elements, too.
2. Elemental
Paul Coxon recommended Elemental (free, iOS), a simple tool for drawing chemical structures and reactions. It's not cluttered with features, it does the job slickly and simply. You can save and email the structures you draw.
3. Atoms in Motion (student edition)
Tindarapo was the first of many to suggest Atoms in Motion (iOS, student version free, full version £2.99). You control the atoms in this simulation of particle theory. Adjust the temperature, change the volume of the container and add more atoms to see the effect on pressure.
4. 3D molecules edit & test
Education in Chemistry reviewed this app ($3.99, iOS) back in 2012. It's designed for students to draw structures, view them as 3D models, visualise atomic orbitals and see electronic effects. There's also a test mode that's useful for self-assessment – students construct inorganic and organic compounds, and hints are available if they get stuck.
5. ChemSpider
Updated July 2019, the ChemSpider app has been removed. The web version can be found at http://www.chemspider.com/. Karel Berka recommended this app as he uses it with his students to find information and resources about chemical compounds.
Draw a structure or enter a name and ChemSpider searches the Royal Society of Chemistry's database of over 35 million structures. Look up data, download spectra and find links to articles.
6. Chairs
The idea for this app (free, iOS) came from Julia Winter, a chemistry teacher in the US. She needed something to help her students practice identifying axial and equatorial bonds in flipped cyclohexane conformations, and so Chairs was born.
This is a fun little app that does one thing and does it well. Thanks to Patrick Thomson for recommending it.
7. Chemist – Virtual Chem Lab
This is a chemistry lab in the palm of your hand ($4.99 (£3.09), iOS, Android, trial version available). There's no guidance or tutorial, it's just a lot fun to play with. Select from a range of solids, liquids, gases, solutions and equipment. Make a reaction and you'll be given the equation. When you're finished in the lab, the app will create a lab report you can share.
8. Education in Chemistry
Updated June 2018: We have retired the Education in Chemistry mobile apps and online web reader. You'll be able to find all of the articles from our print magazine on this site in a format designed for reading on a phone, tablet or desktop computer. You'll also see many more online-only articles to support teaching, and be able to download resources, teaching ideas and worksheets linked to our articles.
And … Socrative
An honourable mention must go to Socrative (free, iOS, Android). While it's not a chemistry app, it is highly recommended by a number of teachers for checking your students' understanding during lessons.
Top image © Shutterstock.