Adesola has spent the past three years working for Parexel Consulting as a regulatory affairs consultant. She talks to James Berressem about her typical day.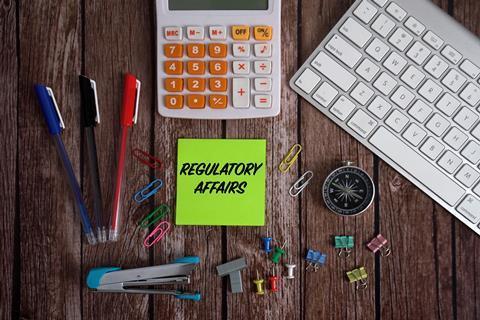 Parexel Consulting is a life sciences consultancy firm that provides scientific, regulatory and business advice to help healthcare companies bring their products (drugs or medical devices) to market quickly. Clients include several pharmaceutical and biotechnology companies in the UK and worldwide. Based in offices in Uxbridge, Adesola is one of ca 70 staff in the regulatory affairs department.
Regulating healthcare products
The healthcare industries are regulated by international government agencies, eg the European Medicines Agency (EMEA), and the Food and Drugs Administration (FDA) in the US, which ensure that medicines and medical devices work and are safe. These agencies set out laws relating to the testing, manufacture and marketing of new drugs and medical devices. Adesola works with healthcare companies to ensure that their processes and procedures meet the regulators' requirements.
Her day-to-day work is varied and depends on the clients' needs. She always has several projects on the go at once and these can range from writing applications to start clinical trials, through preparing product licence applications to manufacture and sell a new drug, to auditing manufacturers' processes and procedures to check that they adhere to current regulations.
Much of her day is spent at her desk reviewing product data and proposals provided by clients, writing technical reports for clients, and contacting and meeting with clients and the agencies. Although based in the UK, Adesola's projects tend to be international because clients usually want to test, manufacture and sell their products globally. So she contacts clients and the regulators by phone or e-mail and holds frequent telephone conferences, which can mean early and late starts to her day because of international time differences.
For each project, eg seeking authorisation to manufacture a new drug, Adesola first checks what the regulations are and compares these with the client's proposals, checking that supporting data submitted by the client is accurate and complete. Adesola's chemistry training helps her to understand the data provided by clients, which include information on the drug's mode of action and how it is manufactured. And if a topic is unfamiliar, she consults colleagues with specialist knowledge, eg in pharmacology. She collates these data in the application, presenting in a logical manner complex information in straightforward language. Having submitted an application, Adesola awaits the verdict and feedback from the regulators, who may want the client to supply additional data prior to approval. Most of her time is spent negotiating with the client and regulators on changes to the application, sourcing additional data, and then re-writing the application until it receives approval.
Challenge and diversity
The diversity of the job attracted Adesola to a role in regulatory affairs and she enjoys the challenge of working on new projects with different people. She is pleased to be in a career that requires her to use the chemical knowledge she developed at university.
Pathway to success
2008-present, regulatory affairs consultant, Parexel Consulting, Uxbridge
2005-2008, regulatory affairs associate consultant, Parexel Consulting, Uxbridge
2004-2005, regulatory affairs officer, Waymade Healthcare, Basildon
2001-2004, quality control scientist, GlaxoSmithKline, Ware
1996-2001, BSc (Hons) Chemistry with year in industry (2.ii), University of St Andrews
1995-1996, chemistry, physics, biology A-levels, Oxbridge College, Nigeria
This article was originally published in The Mole