David is in the final year of a three-year contract with BDO Stoy Hayward to qualify as an accountant. He talks to James Berressem about his typical day.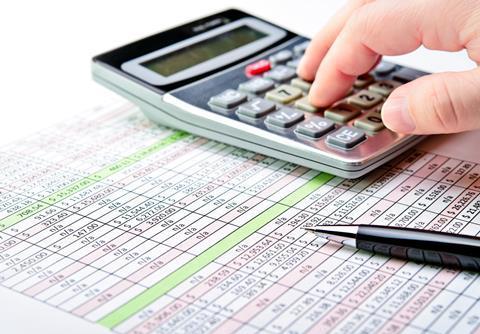 BDO Stoy Hayward is the UK member firm of accountancy network BDO International. Based in London, David joined the firm on its graduate training programme (GTP) in 2005 along with some 40 other graduates. He is currently a senior on the GTP, studying towards an ACA accountancy qualification and works in the audit and business assurance department. As part of his contract, David shares his time between work and periods of up to three weeks' paid study/exam leave at a financial training college. At the end of this year, after 450 days' work experience and, importantly, nine exams passed, he will qualify as a chartered accountant.
Audit and assurance
Audit and assurance services offered by accountancy firms provide an independent opinion on information published by client companies. A financial audit aims to ensure that the financial statements released by a company are accurate, prepared correctly, and provide a fair representation of the organisation's position and performance to interested parties, egshareholders.
David specialises in audits for businesses in the property and professional services sectors - his clients range from large, listed property companies with over ?2 billion assets to growing architect firms with turnovers of ?1-6 million. Each audit lasts on average three weeks and involves obtaining an in-depth under-standing of the client's operations, the industry in which the company operates and the commercial and financial issues it faces.
For most of the project David spends each day visiting the client's premises with his audit team, which comprises a junior and a semi-senior (roles he has progressed through while on the GTP). The team collect evidence to support their assessment of the company's financial statements. As the senior on the audit team David meets with the client's managing or financial directors - his experience in industry has helped prepare him for dealing with such high-level staff.
David is responsible for organising and monitoring the audit team's work. He delegates many of the repetitive tasks involved in auditing, such as checking invoices and bank statements, to his junior while his semi-senior colleague might work on the audit of stock/work in progress, which can be governed by complex accounting standards. This frees up his time to discuss with the client the business strategy and advise on how to manage potential risks. However, on the rare occasion, some jobs can involve completing the accounts for the clients, which requires David to use accounting skills such as double entry book-keeping.
Back at BDO's office David finalises the audit file, chasing up the client for outstanding documents and explanations. When all the required evidence has been analysed and signed off, David compiles a report detailing the findings of the audit. A BDO partner reviews this at a final meeting with the client's managing director to discuss any issues prior to signing off the accounts.
Qualified success
Although the pressure to pass exams makes this qualifying period stressful, David enjoys the varied nature of his work and the challenges this brings - he is constantly working with new people in different environments during audits. The ACA qualification will give him a good grounding in business knowledge, which David hopes will unlock many new career opportunities.
Pathway to success
2005-present, qualifying accountant, BDO Stoy Hayward, London
2004-05, analytical researcher, Health and Beauty Care R&D, Procter & Gamble, Egham
2000-04, BSc chemistry with year in industry (2.i), University of Nottingham
1998-2000, chemistry, physics and maths A-levels, Lymm High School, Cheshire
This article was originally published in The Mole