Grants of £15,000 to be won in national competition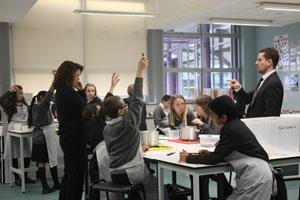 The education charity SHINE has launched a competition to find innovative ideas for raising the attainment levels of disadvantaged students in science, numeracy and/or literacy.
Let Teachers SHINE 2014 is open to teachers working in England. It is run in conjunction with the Times Educational Supplement (TES) and up to 10 winning projects will be chosen by a panel of judges. Each successful bid will receive £15,000 to spend on a year-long pilot to prove that the idea can achieve real improvements in the attainment levels of disadvantaged students.
Previous grants have been awarded for mobile apps for improving literacy, online maths tutoring videos, cooperative student-to-student teaching schemes and a community outreach project working with the elderly.
For more information and to enter the competition visit the SHINE website. Deadline for entries is 27 April.