SCORE is asking head teachers, heads of science and science technicians to complete a survey to investigate how resources are allocated for science practical work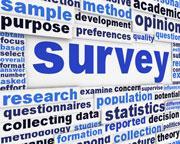 All schools in England are invited to take part in the 15-minute survey, which will be open until 28 September.
SCORE is concerned that there is a wide variation in how science education for 5-19 year olds is resourced in maintained schools. They fear that this variation is likely to affect the quantity and quality of practical work taking place. The findings from the survey will provide evidence to help inform national and local policy on the resourcing requirements of science education.
Related Links
Research into Resourcing School Science survey
Survey for secondary schools in England