The Scottish Curriculum for Excellence has been announced and the RSC hosted an event at the Scottish Parliament, Laura Howes reports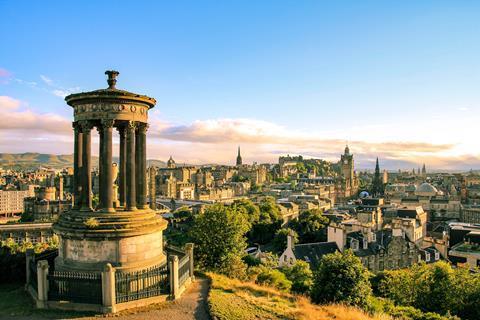 In November the Royal Society of Chemistry (RSC) hosted its annual Science and the Parliament event in Edinburgh, to bring together MSPs, civil servants and the scientific community. Over 300 delegates attended and Iain Gray MSP, leader of the Scottish Labour Party, led the event.
In his opening address Gray, who originally trained as a maths and physics teacher, assured the attendees that he believed that science education must be protected. He added 'we need more science in our schools and further and higher education. We need more bursaries and scholarships to support the skills pipeline.'
In a panel question and answer session, several questions focused on education, although education spending is devolved to local councils. All the panel agreed that science teaching in schools needs to be supported, with Liam McArthur MSP saying 'it's a false economy to cut funds for practical teaching.'
It was suggested that secondary STEM teachers could be used in primary schools to help enthuse young children and that to ease the transition, a cross-curricular approach be taken for teaching STEM subjects at secondary schools.
Curriculum for excellence
One development that was welcomed by the attendees at the Scottish Parliament event was the introduction of the new Curriculum for Excellence (CfE), which was implemented for the 2010-11 academic year in Scotland.
This new school reform calls for a decentralised programme and encourages variation amongst schools and classrooms, however, this diversity has been criticised by the RSC with regard to the level of detail on the scientific knowledge and skills required at each stage.
In 2009 the RSC, in partnership with the Royal Society of Edinburgh (RSE), launched a project to support teaching CfE. Funding chemistry teacher Shona Scheuerl, on a one-year, part-time secondment from Dollar Academy, the project was to develop examples of what chemistry will be taught in the new curriculum, and how it might be taught. This process is now complete.
The RSE and the RSC launched the materials at Craigmount High School in Edinburgh in October. All the materials including teachers' guides, pupils' guides and other relevant details can be found on the website with web links to this from the Royal Society of Edinburgh, SSERC, LTS and GLOW. The Societies hope that this approach will encourage comparable initiatives in other areas of the curriculum.