David Sait looks at some of the key events from the 2012 ASE Annual Conference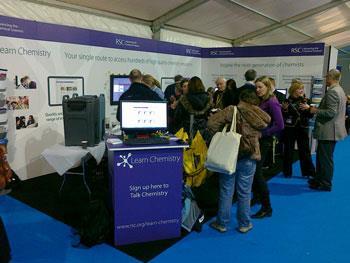 In January the University of Liverpool hosted the ASE Annual Conference. Members of the science education community from across the UK and further afield came to find out the latest thinking in science education, take part in workshops on teaching practices and debate the newest developments in education policy.
The importance of teaching
David Russell from the Department for Education spoke on ' The Importance of Teaching' - one year on from the schools white paper. He clarified the recent changes to the National Curriculum review, confirming that final versions of the programmes of study will now be published in Autumn 2013, for first teaching in September 2014.
Later that day, Tim Oates, chair of the National Curriculum review expert panel, took a radical look at routes into employment in STEM subjects. He argued that there is an oversupply in the number of higher education graduates. Investment in traditional apprenticeships, he said, would help to match the level of technician supply to labour market requirements.
Keeping a sense of proportion
Judith Hackett from the Health and Safety Executive gave the ASE Science Education Policy lecture on 'learning to deal with risk'. She asked teachers to 'keep a sense of proportion', urging that 'There is no reason to fear health and safety - it just needs to be taken seriously and managed sensibly by teaching staff and employers'.
Did you miss out?
Some of the other popular events were lectures that demonstrated the latest cutting-edge science and teaching techniques. Topics included QR codes in the classroom, nanotechnology to treat HIV and using sport to enthuse young people about science.
There appeared to be a decline in number of attendees this year. Even of those who were able to make it to Liverpool, few appeared to be practicing teachers. One presenter took a straw poll of the 60 or so at his session and only one person identified themselves as a teacher (at the time of going to press EiC has been unable to obtain exact statistics).
Want to read what other delegates have said about their experiences at the conference? Take a look at some of the links on this page to their blog entries.
Related Links
Alessio Bernardelli (@asober)
Alession's blog post about the ASE conference 2012
Ian (@Teachingofsci) - post 1
Ian's 1st blog post about the ASE conference 2012
Ian (@Teachingofsci) - post 2
Ian's 2nd blog post about the ASE conference 2012
Angela (@Ange_K1)
Angela's blog post about the ASE conference 2012